Raise your hand if you're counting down the seconds until LSU Football returns. We know we are! Here at the LSU Alumni Association it is one of our favorite times of the year. With the help of our Texas Tigers, we are excited to share all of the details on the best places to head to in Austin for LSU vs. Texas weekend September 5-8. From food to nightlife and family time to game day - there are plenty of options to enjoy before it's time to scream GEAUX TIGERS in Texas Memorial Stadium! We hope you soak up every moment of your time in Texas. Here geauxs...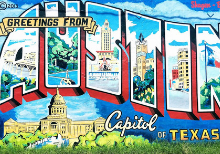 Food
Austin is a city KNOWN for it's wide range of incredible food, and we are here for all of it. Austin has some of the best barbecue in the country and that is just a fact. Our top picks have to be Stubb's and Black's BBQ. Stubb's is more than just great barbecue, as they also offer live music and a great family friendly atmosphere. Be sure to check out Stubb's on game day for our LSU Tiger Nation Tailgate. Black's BBQ, pictured below, has been in the Black family for three generations (that's over 87 years!!) and has plenty of awards to hold their own. They've been ranked among the 50 best BBQ Joints in the world by Texas Monthly, and in the intensely competitive market of Austin BBQ, that is no simple feat. Their original location is in Lockhart, but they are also open in Austin just two miles away from the University of Texas.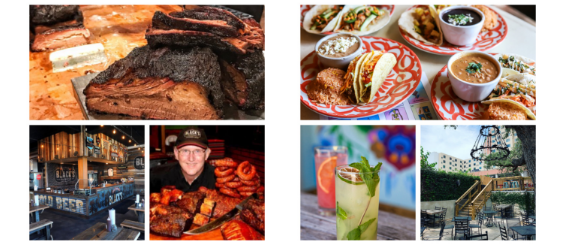 Outside of barbecue, Austin also offers some of the best Mexican food known to man. Our personal favorite is Pelon's, pictured above on right, located in Downtown Austin and is famous for their homemade signature margaritas and authentic Mexican food. The food is prepared fresh each and every day, and uses bold flavors to compliment their extensive cocktail offerings. With both outdoor and indoor seating, there is something for everyone at Pelóns!
For a little sweet treat, we recommend making a stop at Tiff's Treats. They have everything from cookies and brownies to ice cream sandwiches. Our insider tip: Call about 30 minutes ahead to place your order so your cookies will come out of the oven warm and fresh. Sign us up!