About the LSU Alumni Association
Our Vision
Every alumni and friend of LSU engaged with each other and committed to the betterment of the university and LSU Tiger Nation.
Our Mission
Engage LSU alumni and friends to help them thrive professionally, socially, and philanthropically; and ultimately strengthen their bonds and support to LSU and to each other.
Our Commitment to Inspire
1. We remind you that you belong to something bigger and you always have a home at Louisiana State University and wherever life takes you through our network of chapters around the globe.
2. We acknowledge that while every experience at LSU was different, we help you to always remember the best parts of your experience and keep LSU's tradition alive in you and through you.
3. We make connections so you can build relationships with fellow members of the LSU family and enhance relationships with your college comrades.
4. We provide you with exceptional resources and keep you informed so you can easily connect, learn, grow, and thrive.
5. We commit to valuing your perspective and diverse opinions and representing them to the University.
Our Strategic Arches
The LSU Alumni Association, a nonprofit organization whose supporters are graduates, former students, and friends of the University, is an integral component of LSU. The Association's programs of excellence have improved all areas of University life to enhance the overall academic experience.
For more than 110 years, the Association has worked hand-in-hand with the University administration to promote the mutually beneficial relationship shared between alumni and their alma mater. Cooperation in this regard has led to the development of numerous programs and projects that LSU alumni can proudly call their own.
With the generous contributions of major donors, the Association supports numerous scholarships, professorships, and faculty awards and has privately funded the construction of the Lod Cook Alumni Center, The Cook Hotel & Conference Center at LSU, the Jack & Priscilla Andonie Museum, the Sugar Woods Building, and the LSU War Memorial.
The National LSU Alumni Association Board of Directors provides leadership and vision in determining the policies and various programs of the independently financed organization serving more than 225,000 living alumni around the world.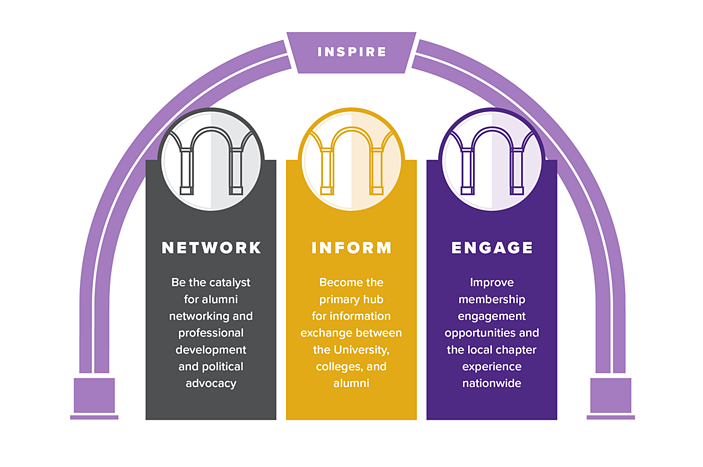 For Public Information
If you would like a copy of LSU Alumni Association governing documents, conflict of interest policy, Form 990, Form 990-T and/or audited financial statements, please contact the LSU Alumni Association Business Office via one of the modes of communication listed below:
Call: Landon Jordan, CFO - 225.578.3838
Email: landon@lsualumni.org
Mail: LSU Alumni Association - 3838 West Lakeshore Drive, Baton Rouge, La. 70808