Come see us at Grad Fair!
Grad Fair will be at the LSU Barnes and Noble Bookstore on March 1st and 2nd!
Students will be able to learn about networking opportunities with alums nationwide through the LSU Alumni Association. They will also have an opportunity to sign up for a Recent Grad membership, making them an LSU Alumni Association and Tiger Athletic Foundation member for only $50!
In addition to receiving the benefits of both memberships, they will also receive an LSU Alumni sweatshirt and other swag items.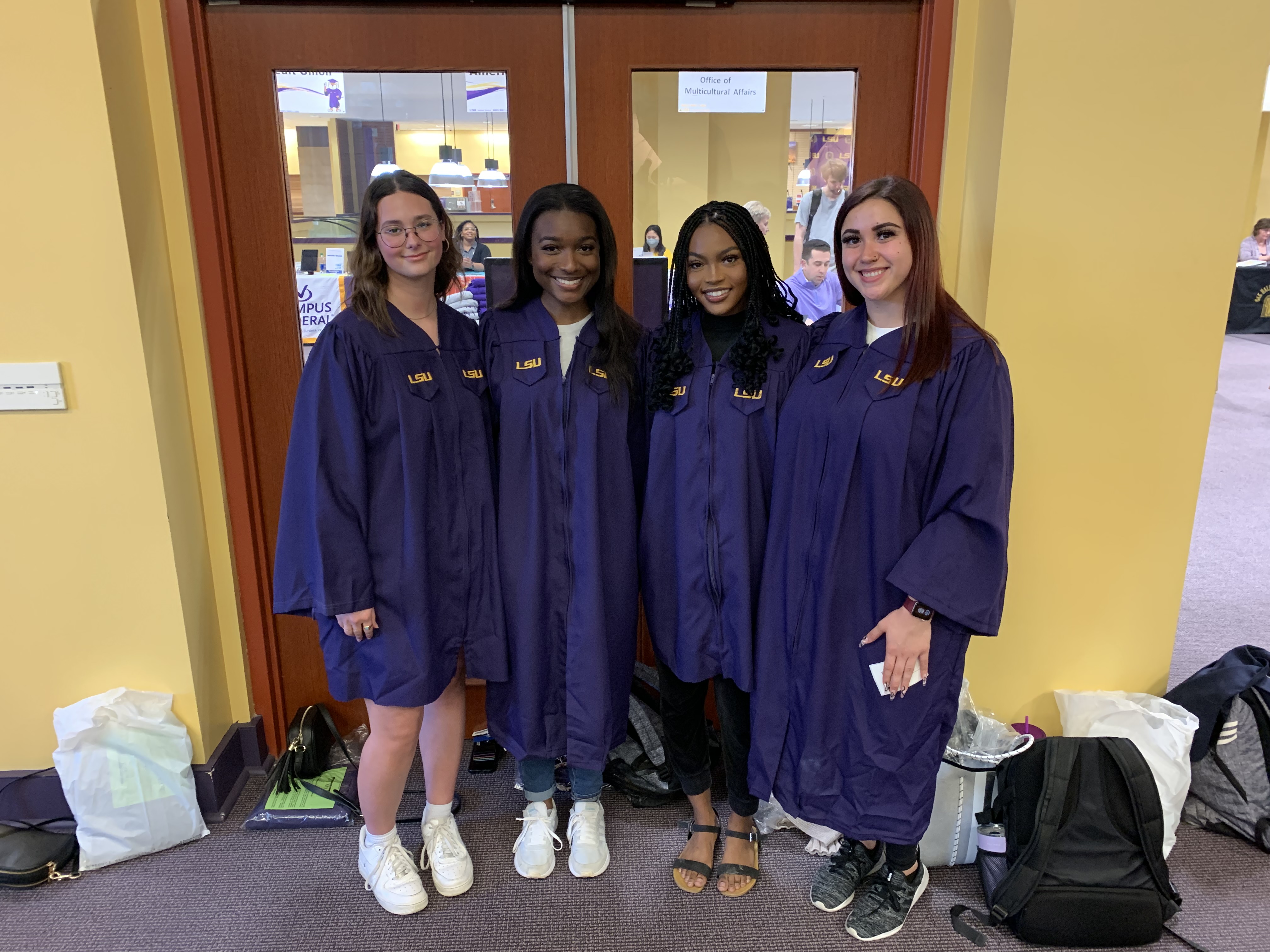 Congratulations! You are officially joining an elite group we are proud to call LSU alumni.
MEMBERSHIP BENEFITS
Become a Recent Grad member today and enjoy these benefits:
LSU Alumni Association
Local or Affinity chapter affiliation
Networking opportunities and job connections
Social events
Discount at LSU Alumni Merchandise Shop (online and in store)
Rental car, insurance and hotel discounts
Quarterly LSU Alumni Magazine
Pre-graduation social
Opportunity to apply for Young Alumni Leadership Council
Tiger Athletic Foundation
1 TAF priority point
Entered to win premium tickets, experiences, and more
Exclusive ticket packages*
Football | Discounted, flexible season tickets
Men's Basketball | Discounted single game offers
Baseball | Discounted single game ticket offers
Priority access to post-season tickets
Entered to win premium tickets, experiences, and more
*Tickets based on availability
BECOME A RECENT GRAD MEMBER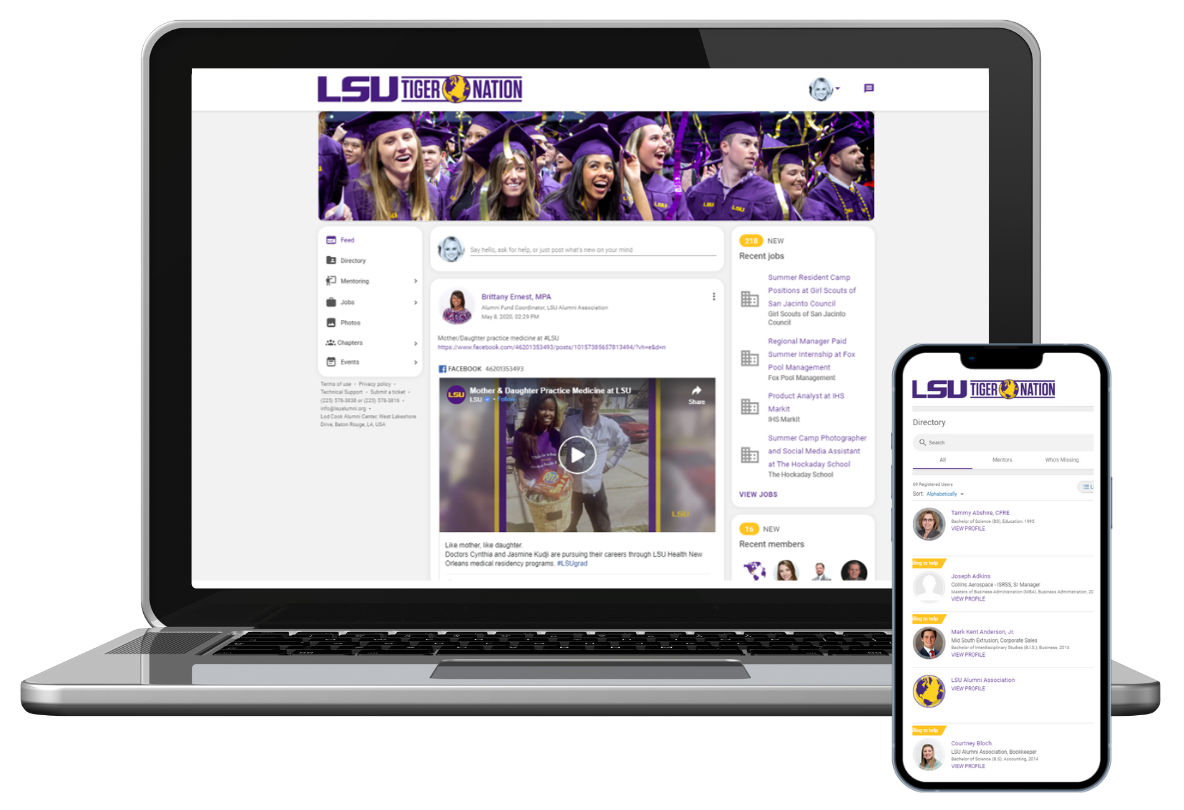 Take full advantage of your Recent Grad Membership by following these steps: