2020 Hall of Distinction: Renee Horton
Congratulations to one of our 2020 LSU Alumni Hall of Distinction honorees, K. Renee Horton.
---
Louisiana State University has a tradition of graduating students who go on to achieve national and international prominence. Since its founding, the University has produced leaders in education, agriculture, the sciences, the arts, government, commerce, industry, technology, sports, the military, and social advocacy.
The LSU Alumni Association Hall of Distinction recognizes alumni who have distinguished themselves and LSU through their careers, their personal and civic accomplishments, their volunteer activities, and their loyalty to their alma mater.
In 1966, the LSU Alumni Association, then the LSU Alumni Federation, conferred its first Alumnus of the Year Award upon military hero Major Roy J. Young. An individual alumnus has been singled out every year since then in honor of his or her distinguished professional and civic accomplishments and continued commitment to LSU. In 1981 the LSU Alumni Association created the Hall of Distinction in order to recognize more than one alumnus each year. The Young Alumnus of the Year Award was established in 1999 to recognize alumni under the age of forty who have attained professional prominence early in their careers.
Congratulations to one of our 2020 LSU Alumni Hall of Distinction honorees, K. Renee Horton.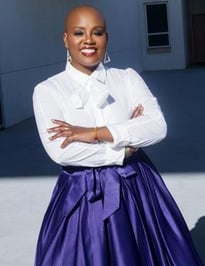 K. Renee horton
Renee Horton, the NASA Space Launch System Quality Engineer at Michoud Assembly Facility in New Orleans, graduated from LSU in 2002 with a bachelor's degree in electrical engineering. She holds a Ph.D. in material science with a concentration in physics from the University of Alabama and is the first African American to receive the degree.
Throughout her career, Horton has received numerous accolades including the Black Engineer of the Year Trailblazer Award, NASA Space Flight Awareness Team Award, and NASA Marshall Space Flight Center Certificate of Appreciation Honor Award. She was named a 2019 Louisianian of the Year, one of nine individuals who stand out in their professions, give back to their communities, and represent what's best about Louisiana. An advocate for diversity and inclusion in Science, Technology, Engineering and Mathematics (STEM), she works diligently in the community for STEM education and outreach and is the founder of Unapologetically Being, Inc., a nonprofit for advocacy and mentoring in STEM. She also serves on the board of Lighthouse Louisiana, whose mission is to empower people with disabilities through services, employment, and advocacy.
In 2016, Horton was elected president of the National Society of Black Physicists (NSBP), the second woman to hold the office. She has served the physics community abroad as a member of the International Union of Pure and Applied Physics (IUPAP) Women in Physics Working Group and currently serves on several advisory boards dedicated to a more diverse inclusion in physics. In 2017, she was elevated to a Fellow in the NSBP, the society's highest honor, and was inducted into Sigma Pi Sigma, the physics honor society in 2018.
A compelling international and inspirational speaker, Horton shares her epic personal story, expertise, and incredible personality with audiences around the world, including South Africa, Brazil, South Korea, Canada, Jamaica and Mexico.
Horton is the author of the children's series Dr. H Explores the Universe, Dr. H and her Friends, and Dr. H Explores the ABCs. She received the 2018 Silver Anniversary Artie Literature Award from the New Orleans Alumnae Chapter of Delta Sigma Theta Sorority, of which she is a member.
Horton has three children – Eric Horton, Malik Horton, and Denise Whitmore – and two grandchildren, Gabriel and Dayten.
LSU means everything to me. It was the place that gave me a chance to start over and catch my second wind, and I will forever be grateful for the encouragement and support I received there.