2020 Hall of Distinction: Jessica Harthcock
Congratulations to our 2020 LSU Alumni Hall of Distinction Young Alumna of the Year, Jessica Harthcock.
---
Louisiana State University has a tradition of graduating students who go on to achieve national and international prominence. Since its founding, the University has produced leaders in education, agriculture, the sciences, the arts, government, commerce, industry, technology, sports, the military, and social advocacy.
The LSU Alumni Association Hall of Distinction recognizes alumni who have distinguished themselves and LSU through their careers, their personal and civic accomplishments, their volunteer activities, and their loyalty to their alma mater.
In 1966, the LSU Alumni Association, then the LSU Alumni Federation, conferred its first Alumnus of the Year Award upon military hero Major Roy J. Young. An individual alumnus has been singled out every year since then in honor of his or her distinguished professional and civic accomplishments and continued commitment to LSU. In 1981 the LSU Alumni Association created the Hall of Distinction in order to recognize more than one alumnus each year. The Young Alumnus of the Year Award was established in 1999 to recognize alumni under the age of forty who have attained professional prominence early in their careers.
Congratulations to our 2020 LSU Alumni Hall of Distinction Young Alumna of the Year, Jessica Harthcock.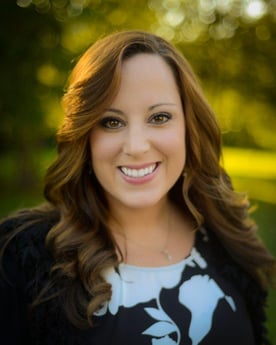 Jessica Harthcock
Jessica A. Harthcock, CEO of Utilize Health, earned a bachelor's degree from the Manship School of Mass Communication in 2010 and holds a master's degree in organizational leadership and policy from Vanderbilt University.
At seventeen, as a result of a sports-related injury, Harthcock was paralyzed from the chest down. Thrust instantly into the medical system, she experienced first-hand the gaps in quality care for patients with neurological conditions and vowed to create a service to solve the problems she experienced. Today Utilize Health, a company she and her husband built from the ground up, guides patients through the health care system with positive outcomes and cost savings.
Harthcock is a member of the board of directors of Freedom's Promise and Comfort Connections, a former board member of United Spinal, and a member of Leadership Health Care, Nashville Health Care Council, and Shriners International.
Among her recent awards and honors are the Leadership Health Care Emerging Leader Award, Health Care Hero Award, 40 Under 40 Award, Women of Influence Award, and TEDMED Front Line Scholar. She received the Emerging Leader Award from and was inducted into the National Spinal Cord Injury Association (NSCIA) Hall of Fame, received the Order of Omega Outstanding Community Servant Award, and was a finalist for the Chicago Innovation Award.
Harthcock and her husband, Adam, reside in Hermitage, Tennessee. Their son – future Tiger Jameson Adam – was welcomed to the world on February 17, 2020.
LSU played an integral role in my personal and professional development. It gave me a foundation to build upon. While at LSU, confidence, hard work, and volunteering were all attributes I grew in. Ultimately, LSU gave me the ability and desire to pursue my master's degree, and just two short years later, I realized I wanted to start a business that would help a member population while creating a win-win for all stakeholders involved. I am incredibly thankful for my time at LSU and will forever be an LSU Tiger.