2020 Hall of Distinction: Gary Wooley
Congratulations to our 2020 LSU Alumni Hall of Distinction Alumnus of the Year, Gary Wooley.
---
Louisiana State University has a tradition of graduating students who go on to achieve national and international prominence. Since its founding, the University has produced leaders in education, agriculture, the sciences, the arts, government, commerce, industry, technology, sports, the military, and social advocacy.
The LSU Alumni Association Hall of Distinction recognizes alumni who have distinguished themselves and LSU through their careers, their personal and civic accomplishments, their volunteer activities, and their loyalty to their alma mater.
In 1966, the LSU Alumni Association, then the LSU Alumni Federation, conferred its first Alumnus of the Year Award upon military hero Major Roy J. Young. An individual alumnus has been singled out every year since then in honor of his or her distinguished professional and civic accomplishments and continued commitment to LSU. In 1981 the LSU Alumni Association created the Hall of Distinction in order to recognize more than one alumnus each year. The Young Alumnus of the Year Award was established in 1999 to recognize alumni under the age of forty who have attained professional prominence early in their careers.
Congratulations to our 2020 LSU Alumni Hall of Distinction Alumnus of the Year, Gary Wooley.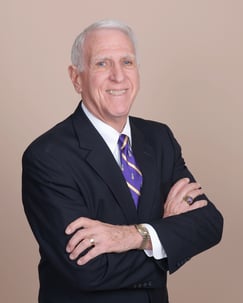 Gary Wooley
Gary Wooley, founder and president of Wooley & Associates, Inc., and other companies, holds three LSU degrees – a bachelor's in mechanical engineering (1969), a master's in engineering mechanics (1970), and a doctoral degree in engineering science (1972), with minors in applied mathematics and mechanical engineering. A Dean's List student, he was a member of Phi Kappa Phi, Phi Beta Kappa, Sigma Xi, Tau Beta Pi, and Pi Tau Sigma honor societies, and was named a NSF Fellow and LSU Dissertation Fellow.
Prior to founding Wooley & Associates in 1986, Wooley was vice president of Enertech Engineering, senior research engineer at Atlantic Richfield Company, an LSU instructor, an offshore field engineer with Humble Oil (Exxon), and a summer engineer with Shell Oil and Chevron Oil.
He is a Registered Professional Engineer in Texas and Oklahoma. A member of American Society of Mechanical Engineers (ASME), Society of Petroleum Engineers (SPE), and ASM International, he has served as an invited speaker, technical committee chair, and on standardization committees for the American Petroleum Institute (API). His articles have appeared in numerous professional publications, and he is listed in several editions of Who's Who.
Wooley is involved in campus activities both philanthropically and in advisory capacities. He has established three professorships and offered the Wooley Challenge that created ten fellowships in the College of Engineering, was instrumental in the capital campaign for Patrick F. Taylor Hall, has served on the Engineering Dean's Advisory Council for more than thirty years, now serving as chair, and is a generous supporter of the LSU Alumni Association and Tiger Athletic Foundation. In 2010 he was inducted into the LSU Mechanical Engineering Alumni Achievement Lecture Club in recognition of his exceptional level of achievement, and in 2010 was inducted into the College of Engineering Hall of Distinction.
In his community, Wooley has coached basketball and baseball teams, serves on gymnastics booster clubs and civic association boards and helped raise funds for numerous groups. He is a past board member and officer of the Lakeside Civic Association and Rivercrest Civic Association and has held nearly every leadership role at his family's church, Memorial Drive United Methodist. He currently serves on the Board of Ordained Ministry of the Texas Conference of the United Methodist Church.
In addition to supporting LSU entities, the Wooley Family Foundation supports M.D. Anderson Adopt-A-Scientist cancer research, Nantz Alzheimer research at Methodist Hospital, Crohn's & Colitis Foundation, Samaritan Foundation, Pets Behind Bars, and other charitable organizations.
Wooley and his wife, Lynn, reside in Houston. They have three children – Tanya Wooley, Tamara Nesser, and Todd Wooley – and three grandchildren – Joseph Nesser, James Nesser, and Reagan Hayes.
LSU has been a blessing to my life. What would life have been like without LSU? Less challenging, less interesting, and less exciting. LSU was the foundation of my professional career, equipped me to help and lead civic and community activities, prepared me for taking leadership positions with the Methodist church, and shaped me to help lead LSU forward. I am humbled by those being inducted with me and in awe of those who came before us.