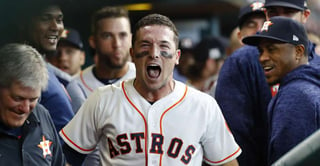 Alex Bregman is the starting 3rd baseman for the Houston Astros and one of five former LSU Tigers playing in the MLB playoffs this season. Big league baseball runs in his blood. He was born and raised in Albuquerque, NM and began playing baseball at the young age of four. Bregman's dad and uncle both played college baseball at the University of New Mexico. Also, his grandfather, Stan Bregman, was general counsel for the major league baseball team, The Washington Senators (which later moved to Texas and became the Texas Rangers.) His grandfather attended every one of his high school baseball games.
At the age of 16, Alex became the first high school player to win the USA Baseball Player of the Year Award. In three years of college baseball for LSU, he was voted the 2013 National Freshman of the Year by Baseball America, won the 2013 Brooks-Wallace Award, as the country's best college shortstop, and was a two-time All American. In 2015, he led LSU to the College World Series, and won LSU's Skip Bertman Award, which goes to the player who best exemplifies the spirit of the LSU Baseball program. His LSU teammates also honored him with the number eight jersey, given to the player on the team with the best work ethic and leadership. As he wrapped up his college career, he was selected by the Houston Astros as the second pick in the first round of the 2015 MLB Draft.
Thursday afternoon marked his first Major League postseason game and he certainly showed up to win. Bregman was an integral part of the Astros' Game 1 victory, with a first-inning solo home run, an infield hit in the third. He also made some tremendous defensive plays that solidified the Astro's winning position.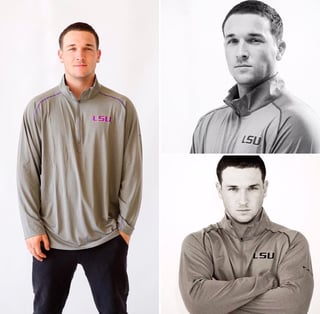 Bregman's list of accomplishments on the field is impressive but he is equally impressive off the field. He is respectful, hard-working, good-natured, and humble. He understands the mission of LSU Alumni Association and whole heartedly believes in it. This is why he has served as the Honorary National Fund Chair for 2017 and has personally made major donations to LSU Alumni Association each year since he has departed LSU's campus. He truly represents the "Spirit of LSU" in all he does and as such he is a tremendous ambassador for LSU and LSU Alumni Association.
Best of luck to Bregman in the rest of his playoff run! GEAUXSTROS!