Every year the LSU Alumni Association hosts a Chapter Summit here in Baton Rouge, and invites LSU Alumni chapter leaders from across the country to attend. The conference provides participants an opportunity to network, learn, and engage with fellow leaders as well as LSU staff members and campus administrators.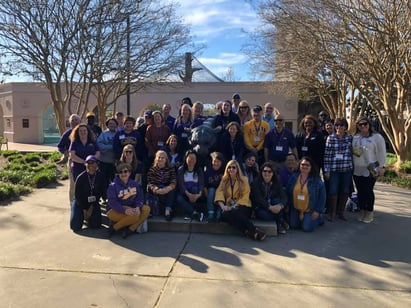 The 2020 LSU Alumni Chapter Summit, held March 5-7, brought almost 50 chapter leaders from 17 chapters across the country back to campus. We had many first-time attendees (shout out to Philadelphia and Tyler) and chapter leaders who've attended in the past and return every year!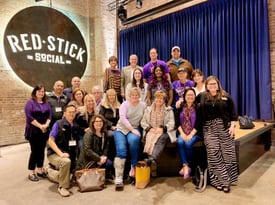 The weekend began with a Welcome Social at Red Stick Social in Mid-City. The mixer allowed everyone to get to know each other better while enjoying one of the most unique new additions to the area.
Sessions kicked off on Friday with presentations by LSU Online, the LSU Office of Diversity, and LSU Admissions, as well as one run by the LSU Alumni San Diego chapter focusing on volunteer recruitment, training, and management. These were followed by a bus tour of campus, which included an up-close-and-personal view of Mike the Tiger's habitat led by Ginger Guttner, an adjunct instructor in the LSU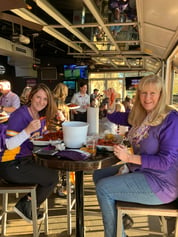 School of Mass Communication and communications manager for the LSU School of Veterinary Medicine. The day concluded with a crawfish boil held at Walk-On's Sports Bistreaux followed by some baseball at The Box.
During the crawfish boil, we were treated to a special presentation by LSU Online as three graduates were recognized at a pilot "Graduation on the Geaux" ceremony. And, two of our chapter leaders were recognized - Austin, President from the Birmingham chapter and Stacy, Secretary from the Austin chapter. Congratulations and Geaux Tigers!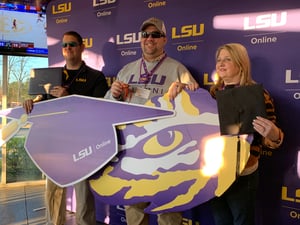 The final day included sessions from the LSU Alumni Association Marketing Department, a panel with members of the LSUAA Young Alumni Advisory Council, and multiple chapter-led sessions. There was also a special visit from the Interim LSU President, Tom Galligan, who shared an update on LSU. Thank you to the AP Tureaud Black Alumni, Austin, Birmingham, Dallas, Houston, Shreveport-Bossier, and Southern California chapters for your hard work and incredibly informative presentations! We wish we could've enjoyed a Saturday Night in Death Valley, but alas we are still about six months away. We headed to #LSUAlumni owned Tin Roof Brewing Co. to enjoy a relaxing evening of jambalaya from The Jambalaya Shoppe and craft beer.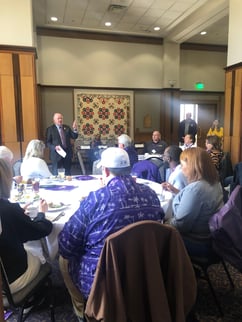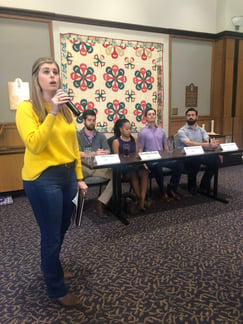 To all of our LSU Alumni chapter leaders across the country, thank you for your constant dedication and support of your alma mater. You show your Tiger pride each and every day and make it known from coast to coast that LSU is truly something special. We applaud your tremendous efforts to keep your communities connected to LSU and to raise funds on behalf of your chapter so that students in your area will get to know and love the place we call home.
If you are interested in getting involved in your local chapter and attending 2021 LSU Alumni Chapter Summit, please check out our list of LSU Alumni chapters to find one near you. Geaux Tigers!