Over the course of the next few weeks, we will be spotlighting our many LSU Alumni Affinity Chapters! These special chapters are not geographically based as many of our chapters are, and instead focus on joining together individuals who are alike in some way. Whether that be through their academic program, involvement in an organization as a student, or personal attributes, these incredible chapters are run a little bit differently but are among some of our most successful and active chapters. To learn more, visit LSUAlumni.org/Chapters.
International Chapter
The International Chapter of the LSU Alumni Association welcomes alumni from around the world who attended LSU. The organization's primary goals are to connect international alumni from across the globe, lead members to job opportunities, and network while supporting and giving back to the University.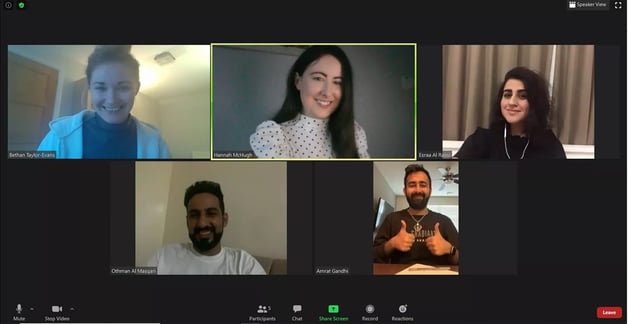 Chapter President Amrat Gandhi, shares why he decided to start the chapter. "I had this idea to bring international alumni together. I reached out to the LSU Alumni Association, and they thought it was an amazing idea and helped me bring it to life. It was the perfect way for me to give back to the University," he said.
Gandhi hopes the chapter continues to grow as the word spreads about the group: "I want alumni to connect with each other no matter where they are in the world. The chapter allows alumni from other countries to make connections, so no matter where you are, there's a Tiger there to help you in your time of need."