The LSU Alumni Association has selected 4 new young LSU alumni to serve on the 2021-2022 Young Alumni Advisory Council in addition to current council members.
The council serves as a streamlined focus group and provides key insight and feedback on engagement, development, and fundraising. Members will connect back with their alma mater, network with fellow alumni, and work to better support young and future alumni.
The members represent many cities both in Louisiana and across the United States, as well as a wide range of businesses, in order to best represent the LSU young alumni population. We are excited and encouraged to welcome this diverse and accomplished group who have committed to helping advance the mission of the LSU Alumni Association and support LSU. Read below to learn more about the new Young Alumni Advisory Council members.
DR. KELSEY BOHL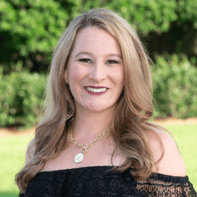 Dr. Kelsey Bohl is a native of Monroe, Louisiana and is currently the Executive Director of Marketing and University Communications at the University of Louisiana Monroe. Prior to leading marketing and communications, Kelsey was the International Student Adviser, then Executive Director of University Planning and Analysis. She received her bachelor's degree in Textiles, Apparel, and Merchandising with minors in Business and Sociology from Louisiana State University in 2011, an MBA from ULM in 2013, and a Doctorate in Higher Education Administration from the University of Alabama. At LSU, Kelsey was a member of the LSU Golden Girls in 2006, 2008, and 2009 and LSU Tiger Girls in 2007.
Bohl is very involved in the Monroe/West Monroe community. She serves on the Junior League of Monroe Board of Directors as the Communications VP, and board member for the Louisiana Delta Ballet, Northeast Louisiana Ad Club, and ULM Women's Symposium. Kelsey is a graduate of Leadership Ouachita class of 2018 and a 2019 recipient of Northeast Louisiana's Young Professionals Top 20 under 40. Kelsey is married to Alex Bohl, and they have a three-year old daughter Lydia. Kelsey is also a 200-hour registered yoga teacher, avid reader, and vintage enthusiast.
ARUN LAMMATA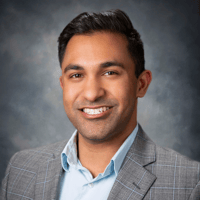 Arun Lammata graduated from LSU in 2013 with a Bachelor's Degree in Finance from the E.J. Ourso College of Business. Originally from Dallas, TX, Arun elected to attend LSU as a Golden Oaks academic scholarship recipient. While attending LSU, he worked on-campus as a studio director for Tiger TV, and he was also an active member of Greek life. Through Academic Programs Abroad, he studied at the University of Sydney in the spring of 2012. He finished his undergraduate studies as a student fund manager for the LSU Student Managed Investment Fund (SMIF), also known as the Tiger Fund.
Following graduation, Arun held financial analyst roles with Postlethwaite & Netterville in New Orleans, LA, and with Chicago Tribune Media Group in Chicago, IL. In 2018, he enrolled in the full-time MBA program at the Southern Methodist University (SMU) Cox School of Business. At SMU, he concentrated in Finance, Strategy & Real Estate, and he interned for a private equity firm in the summer of 2019. He served as Vice President of the SMU Cox Student Chapter of the Adam Smith Society during his graduate studies and he remains a member of the Dallas Professional Chapter. Arun currently lives in Dallas, TX, where he works as a Senior Consultant for CBIZ Valuation Group.
COULTER MCMAHEN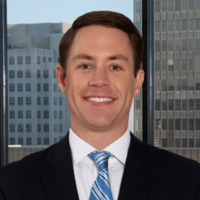 Coulter McMahen, a Shreveport native, received his bachelor's degree in finance and a minor in geology from LSU in 2013 and his law degree from LSU in 2017. Coulter joined the Kappa Sigma fraternity during his time at LSU, where he held several leadership positions. Currently, Coulter practices law in Baton Rouge at Taylor, Porter, Brooks & Phillips LLP, where he represents clients across a wide spectrum of industries including public utilities, education, healthcare, insurance, and financial institutions. Before entering private practice, Coulter clerked for the Honorable S. Maurice Hicks, Jr., Chief Judge, United States District Court for the Western District of Louisiana.
Coulter is actively involved in the Baton Rouge community. In particular, Coulter was previously chosen as a Capital City's Finest honoree, where he raised funds to help in the fight against Cystic Fibrosis. He also coaches baseball at The Miracle League, which provides children with disabilities or special needs the opportunity to be involved in a team sport. Lastly, Coulter is a member of the Legal Advisory Council as well as the Louisiana Association of Business and Industry Emerging Leaders Council (LABI). LABI represents Louisiana businesses intending to foster a climate for economic growth through active involvement in the political, legislative, judicial, and regulatory processes. In his spare time, Coulter enjoys playing golf, fishing, hunting, snow and water skiing, and most importantly, cheering on his beloved alma mater, the LSU Tigers.
ROBEN WEST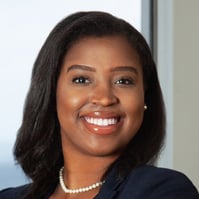 Roben West was raised in New Orleans and 2012 graduate of LSU where she was an active member of Delta Sigma Theta Sorority, Incorporated, and heavily involved in the Student Activities Board and the Homecoming Committee. Roben credits her time at LSU as laying the foundation for her success today. She is a licensed attorney in both Texas and Georgia. She is currently practicing in Atlanta at Carlton Fields, where she focuses on property and casualty insurance law and general business litigation, advising clients on a variety of coverage issues arising under both first-party and third-party policies. Her business litigation practice includes counseling clients on various business issues such as contract disputes and other business torts.
Prior to joining Carlton Fields, Roben was a law clerk to the Honorable Charles R. Wilson of the U.S. Court of Appeals for the Eleventh Circuit, traveling across the south to advise the Judge on a multitude of issues. In 2016, Roben graduated as the salutatorian of her class at Thurgood Marshall School of Law in Houston, TX all while juggling her many roles, which included her serving as the SBA secretary, the Business Editor of the Law Review, President of the Student Ambassadors, and a Student Teaching Assistant for Legal Writing. She also published a law review article entitled "Judge Blows the Whistle on The Compensation Cap: How the NCAA's False Claim of Amateurisms Is Beginning to Crumble" due to her love of sports. When not at work, you can find Roben on the Peloton leaderboard (@itsrockinroben), spending time with family and friends, and of course, catching an LSU or Saints football game!