The LSU Alumni Association has selected 13 young LSU alumni to serve on the first Young Alumni Advisory Council. We have established this council in order to improve engagement with this unique group and to help guide our future initiatives as a result of our recently launched strategic plan.

The Council will serve as a streamlined focus group and provide key insight and feedback on engagement, development, and fundraising. Members will connect back with their alma mater and network with fellow alumni while also working to better support young and future alumni to build increased and enhanced connection to each other and to the University. The Council's goal will be to incite ideas and initiatives that help the association best serve and provide value to this demographic.

The council will meet four times a year and will help to host our inaugural Young Alumni Tailgate before the LSU vs. Auburn game on October 26. More details on this event will be released soon.

The members represent many cities both in Louisiana and across the United States as well as a wide range of businesses, in order to best represent the LSU young alumni population. We are excited and encouraged to welcome this diverse and accomplished group who have committed to helping advance the mission of LSU Alumni Association and support LSU. Read below to learn more about each Young Alumni Advisory Council member.
MARK KENT ANDERSON, JR.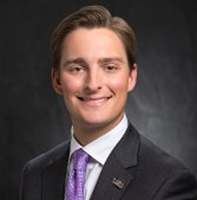 Mark Kent Anderson, Jr., a native of Monroe, graduated from LSU in 2014, and was a member of the Kappa Sigma Fraternity. Anderson serves as a Corporate Sales Representative for his family-owned business, Mid South Extrusion. Mid South Extrusion is a leading North American supplier of high quality, custom polyethylene films that meet the needs of customers in the flexible packaging industry. Anderson is also a licensed commercial real estate agent with the Beau Box Real Estate Company located in Baton Rouge. He is actively involved in the United Way of Northeast Louisiana and is a member of the Plastics Industry Association Future Leaders in Plastics (FLiP) group.
ALDEN CARTWRIGHT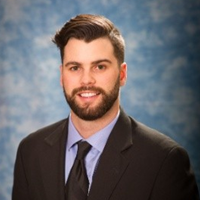 Alden Cartwright graduated from LSU in 2017 with a Bachelor of Science from the E.J. Ourso College of Business. Cartwright was a talented pitcher for the LSU Baseball team from 2014-2016 where he made significant contributions as both a starter and reliever. He suffered a season-ending elbow injury in April 2016 at Auburn, had Tommy John surgery performed on his elbow but elected to end his baseball career prior to the 2017 season after having an additional surgery on his shoulder. Cartwright contributed to the Tigers obtaining an SEC Tournament Championship, SEC West Championship, and overall SEC Championship. He played in Omaha in the College World Series in 2015.
Cartwright is the Director of Business Development for Edelberg + Associates (E+A), a medical coding and compliance firm based out of Atlanta, GA where he leads E+A's business development and marketing strategies and has increased the brand recognition of E+A significantly during his tenure. Newly married and residing in Gonzales, Louisiana, Cartwright coaches for a local Baton Rouge travel ball organization allowing him to continue his love of baseball while applying his expertise in communication and team building to the Edelberg client family.
PEDRO COBOS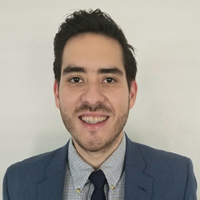 Pedro Cobos was born in Tegucigalpa, Honduras and raised in multiple Latin American countries. Cobos graduated from Louisiana State University with a degree in Human Resources and Leadership Development in 2012. Cobos began working in higher education promptly after graduation as the Regional Recruiter for LSU in Dallas, TX and currently serves as Assistant Partnerships Manager for the Southwest region at Shorelight Education. Cobos has been involved in multiple regional organizations, panels, and advisory boards, and thoroughly enjoys working with students. He currently resides in Dallas, TX, where he has grown fond of the Lone Star state.
DOROTHY KEMP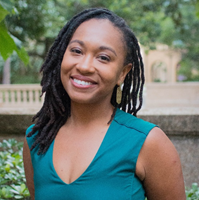 Originally from New Orleans, Dorothy Kemp has called Baton Rouge home since first enrolling at LSU in 2003. A two time LSU graduate, Kemp received her MBA in 2009 and is currently pursuing a Ph.D. in Human Resource and Leadership and Development. Her ties to LSU run deep as she serves as the Director of Educational Support Services and Learning Specialist at the LSU Cox Communications Academic Center for Student-Athletes.
Guided by her passion for community service, Kemp devotes time to various community civic and philanthropic organizations. She is the incoming President of the Baton Rouge (Downtown) Kiwanis Club, Club Blue Great Futures Gala Chair, and Junior League of Baton Rouge Training Committee Chairman. She is truly excited to make a deeper impact for the institution that has given her so much by serving on the LSU Young Alumni Advisory Council.
BAILEY KIDD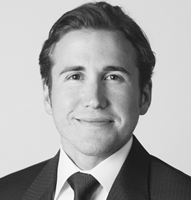 Bailey Kidd has a bachelors and an M.B.A. from Louisiana State University. He currently serves as the Business Development Manager at Danos and has been with the company since 2012. Danos is a large privately held integrated oilfield service provider with 3,200 employees based in Louisiana. He gained earlier years of industry experience while leading teams of oil and gas leasing brokers and analyzing and executing service company acquisitions. He lives in Lafayette where he has been involved with numerous organizations such as the Boys and Girls Club of Acadiana, Ducks Unlimited, and the I-49 South Coalition.
JOHN LIERLEY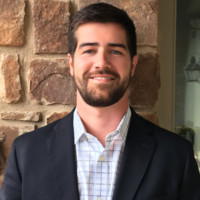 John Lierley graduated from LSU in 2013 with a BS in Marketing. He currently resides in Austin, Texas where he serves as a board member of the LSU Austin Alumni chapter, driving engagement with local young alumni. While at LSU, Lierley was an active member of the Kappa Alpha fraternity as well as a member of the National Society of Leadership and Success. He now works in the bio-pharmaceutical industry for Flexion Therapeutics as a musculoskeletal business manager. In his personal time, you can find him watching any LSU sporting event with family and friends. Geaux Tigers!
CARLTON MILLER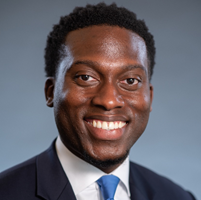 Born in Baton Rouge, Louisiana, Carlton Miller graduated with a Bachelor of Arts in Political Science with a minor in Communications Studies from Louisiana State University and A&M College. Miller matriculated at Southern University Law Center. He began his legal career by establishing the Miller Law Firm, defending the rights of adults and juveniles in criminal cases, and later staffing the Transportation Committee in the Louisiana House of Representatives.
Miller later transitioned from the Louisiana House of Representatives to work as a policy advisor for Governor John Bel Edwards. While in the Governor's Office, Miller provided Governor Edwards with research and policy analysis relative to transportation, corrections, and environmental issues. Most notably, he played an influential role in the passage of historic legislation removing Louisiana's label as "prison capital of the world."
As a result of his success in Louisiana, Miller and his wife relocated to Washington, D.C. where he joined FWD.us, a bipartisan political organization focused on influencing policymakers and those around them to make the policy changes that create opportunity in America's broken criminal justice system.
PHILIP OLLENDIKE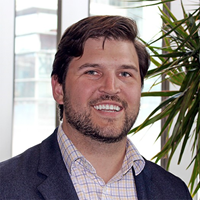 Philip Ollendike completed his Master of Business Administration from LSU in 2012 with specializations in Internal Audit and Consulting. Prior to attending LSU, Philip earned his Bachelor of Science in Finance from Louisiana Tech University with cum laude distinction. Ollendike is an Advisory Manager with Ernst & Young (EY). EY is one of the largest professional services companies in the world with more than 250,000 professionals worldwide. Ollendike assists multi-national clients in the Energy and Technology sectors to provide them with insights into diverse and emerging risks, help align internal audit strategy to the broader business strategy, and support compliance with regulation.
He currently lives in Houston, Texas with his wife, Gaby (BA, English, 13') and daughter Ivy. He
is actively involved in numerous programs including the Boys & Girls Club, Junior Achievement, and the Entrepreneur of the Year program for the Gulf Coast Area. His favorite pastimes include waterfowl hunting, fishing, supporting LSU athletics, and making his hot sauce - Fire in the Holendike.
KATY STUART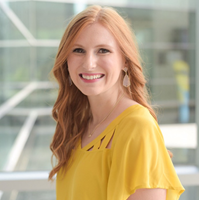 Katy Stuart graduated Louisiana State University in 2015 with a Bachelor of Arts degree from the Manship School of Mass Communication. Stuart has spent the past four years in the Marketing and Advertising industry for The Marketing Arm, building and executing local and national campaigns for brands including Walk-On's, Frito-Lay and Goodyear. She currently works and resides in Dallas, TX surrounded by Longhorns, Aggies and Cowboys - so as one can imagine, she flaunts purple and gold or black and gold any chance she gets.
TRUMAN VAN VECKHOVEN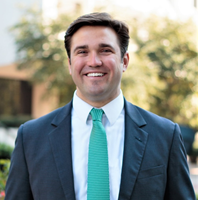 Truman VanVeckhoven earned his bachelor's degree from LSU in biological sciences in 2014. He is originally from Monroe, LA and is currently a financial advisor for Merrill Lynch in New Orleans, LA. Prior to LSU, he attended LSU-Eunice, where he participated on the baseball team and won the NJCAA National Championship. VanVeckhoven is a volunteer for Miracle League of New Orleans, and an active member of the River Region Chamber of Commerce, American Cancer Society, and Young Leadership Council NOLA.
ADAM WEST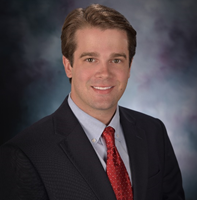 Adam West is a Shreveport native who graduated from LSU in 2013 with a Bachelor of Science degree in Biology. After moving back to Shreveport and spending some time in the medical field, West enrolled in graduate school at LSU – Shreveport to obtain his MBA in Finance. He currently works at Progressive Bank in Shreveport as an AVP, Business Banking Relationship Manager. He looks forward to working with the Young Alumni Advisory Council to increase the activity of the LSU Alumni Association and finding ways to make the Alumni Association a valuable resource for Tigers across the country.
THEODORE "THEO" WILLIAMS III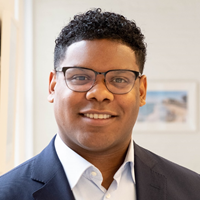 Theo Williams holds a Bachelor of Arts in English Literature from Louisiana State University and an MBA with a concentration in Finance from Rice University. Williams is an alternative investments professional. In his current capacity at Cadre - a top real estate fintech company - he focuses on capital raising and relationship management with individual investors and family offices across the world, helping grow their direct commercial real estate investment exposure. He previously worked at Nuveen, developing and managing alternative investment products for institutional investors globally, with a focus on farmland investments, timberland investments, and agribusiness private equity. He began his career at the LSU Tiger Athletic Foundation - raising capital for the expansion of Tiger Stadium; the construction of LSU Tennis Complex, Gymnastics Training Facility, and a host of other capital projects; and scholarships, generally. He lives in New York City with his wife, Jennifer (BS, Chemistry, '10).
JOHN WOODARD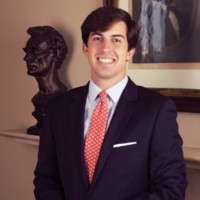 John Woodard of Covington graduated from Louisiana State University in 2014. Woodard served as student body president and student member on the LSU Board of Supervisors. After graduation Woodard worked as an aide to Congressman Steve Scalise in Washington, D.C. and later served as senior advisor at the U.S. Small Business Administration.
Currently, he is pursuing an MBA from the A.B. Freeman School of Business at Tulane University. Woodard is a member of the LSU Greek Life Alumni Advisory Board and serves on the board of the Star and Crescent Foundation of Louisiana for Kappa Sigma Fraternity.