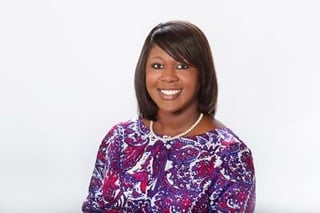 St. Francisville native Brittany Ernest graduated from LSU in 2011 with a degree in Mass Communication with a concentration in Public Relations. She then earned her Master's Degree in Public Administration from LSU in 2013 with a concentration in non-profit management.
While at LSU Ernest was involved in many things; her favorite was serving as an LSU bat girl throughout her entire college career. "It was a great experience for me. I currently work as the LSU Alumni Fund Coordinator, and in my role I get to be front and center with all of our members which is the highlight of my day. I have such a passion for LSU and the alums are all outstanding."
One of her favorite memories from her time at LSU was the 2009 LSU Baseball National Championship. She was right by the team as they went to Omaha and won it all. "I was a part of that because I was one of the bat girls that got to go on the journey with them. It is a memory that I will keep with me forever," said Ernest.
Ernest is the definition of a passionate LSU alumna. She truly bleeds purple and gold in regards to her love of academics, philanthropic opportunities, and athletics. Although she doesn't venture far from the LSU campus, she is involved in many community service and non-profit initiatives in the greater Baton Rouge area. She is a member of the Leadership Council for Club Blue which is the Young Professional Affiliate of the Boys Club Girls Club. She is also on the Board of the Mental Health Association for Greater Baton Rouge as well as a member of the Women's Service League in St. Francisville. Ernest's passion for giving back shines through as she explains, "I try to go back to the organizations that have really influenced me and made a difference in my life so that I can give back to them as well."
Ernest closed with, "As an LSU alum I am most proud of the overall experience that I received at LSU. I believe LSU is a family. No matter how far away you go, you feel like you're at home. There is someone within a 5 mile radius that is an LSU fan, an alum, or just loves the university. LSU is great. Geaux Tigers!"