We are excited to announce the upcoming launch of our new online platform - LSUTigerNation.com. It will be the "geaux-to" resource for LSU alumni, fans, and friends which will provide the resources and info you need to connect, learn, grow, and thrive personally and professionally. Some of the tools include LSU news and exclusive content, a mentorship program, job search, professional networking and career building content, events, and chapters groups.
The LSU Alumni Mentor Program is highly anticipated and will benefit alumni in all stages of life as it provides an opportunity to give back as a mentor or find a mentor to support you on your career journey. In conjunction with the launch of LSUTigerNation.com, the LSU Alumni Association has announced LSU Alumni Founding Mentors to represent this program.
You can look forward to career-building content from these accomplished alumni exclusively on LSUTigerNation.com throughout the year. This diverse group hails from a variety of industries and lives all over the country. Some work in the public sector, some are entrepreneurs, while others represent global organizations. Keep reading to learn more about these Tigers.
J. OFORI AGBOKA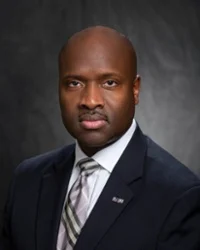 J. Ofori Agboka is Vice President, Global Customer Fulfillment at Amazon. He previously served as Executive Director HR Global Corporate Staffs at General Motors and began his career as an intern in 1996. He advanced in leadership positions in Manufacturing, Labor Relations and HR across the globe. Prior to his most recent role at GM, Ofori was the HR Executive Director for North America, Middle East and North Africa. Ofori also served as the Executive Champion of GM's African Ancestry Network – Employee Resource Group, where he was actively involved in fundraising and community service for the UNCF, American Cancer Society, Detroit's NEYIC Adopt-A-Child, and various mentoring programs. He has been recognized by Savoy Magazine as one of the 100 Most Influential Blacks in Corporate America and was the recipient of Automotive News' 2017 Rising Star award. Ofori holds a Bachelor's in Psychology from Louisiana State University and completed the GM Transformational Leadership Program from the Stanford University Graduate School of Business.

CASSANDRA CHANDLER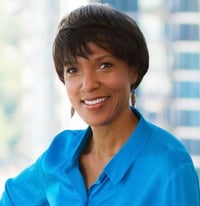 Cassandra "Cassi" Chandler, is CEO and Managing Partner of Vigeo Alliance, a leadership and talent risk assessment and skills training firm and Adjunct Professor at PACE University in New York. Cassi has led a distinguished career as an innovative strategist identifying and addressing emerging cyber and fraud risks in the banking industry and as a Senior Executive within U.S. government services and the financial services industry. Cassi has also served as a leader and advisor on the Global Diversity and Inclusion Boards of one of the world's top multi-national banks and at Louisiana State University. She currently serves as an independent federal monitor with the New York Police Department and heads The Chandler Consulting Group, LLC.

Cassi retired as Senior Vice President for Business Operations at Bank of America, where she was responsible for building an integrated framework to identify, evaluate and assess emerging risks and the operational effectiveness of enterprise coverage areas. She developed enterprise-wide teams and analytic processes to identify emerging cybercrimes, fraud trends, and consumer risks. Previously, Cassi built and directed an enterprise team to collect and analyze internal and external intelligence to predict regulatory, reputational, and financial risks, while enhancing the customer experience. She served as the bank's Senior Global Investigative Services Executive, developing a prevention-focused global fraud investigations program that detected and prevented fraud, cybercrimes and other emerging security risks with a focus on loss prevention and value return to the business.

In addition to her roles as a risk executive, Cassi led the bank's compliance relationship with the Consumer Financial Protection Bureau (CFPB). As Enterprise Regulator Relations and Engagement Executive with the CFPB, she was responsible for building and maintaining relations with regulators, supporting the needs of regulators, and managing CFPB interactions across the enterprise.

Cassi joined Bank of America in January 2008, following her retirement from the Federal Bureau of Investigation (FBI), where she spent 23 years managing, directing, and leading criminal, terrorism, and cybercrimes investigations and foreign intelligence activities. She led the redesign of the Bureau's health care fraud and criminal intelligence programs. She was appointed to the U.S. Senior Executive Service as an Assistant Director, where she was responsible for rebuilding the Bureau's new agent's training program and directing public affairs. She also served as an attorney in the Office of Legal Counsel and Special Agent in Charge of the Norfolk Field Office.
ANDREW DUNCKELMAN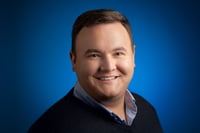 Andrew Dunckelman leads the education and economic opportunity team at Google.org, Google's philanthropy. There he heads up Google.org's philanthropic investments in computer science education, digital skills, and the future of work.
Previously, he led Google's grantmaking in its international markets. Prior to Google, Andrew worked at The Bridgespan Group in Boston, a strategy consultancy for the social sector spun out of Bain & Company. Andrew received a bachelor's degree from Louisiana State University, where he graduated Phi Beta Kappa; an MPA in nonprofit management from Indiana University, where he serves on the Distinguished Alumni Council; and an MBA, with distinction, from Harvard Business School. He has been a featured speaker numerous times including at SXSW EDU Conference and Festival in 2019.
When asked how LSU helped his career, Dunckelman said, "Two ways come to mind: it was where I first learned how to read lots, process what I was reading and think critically about the implications. This is a skill I used all the time in management consulting and today, still. My student involvement in various clubs let me practice leading people and organizations firsthand. Despite my MBA from Harvard, I think I first really learned practical management at LSU...it taught me how to prioritize and be productive with my responsibilities in a way that I rely on daily." Dunckelman is a native of Houma, Louisiana, Andrew lives in Washington, DC.
K. RENEE HORTON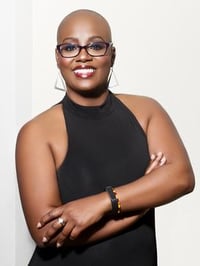 Dr. K. Renee Horton is a native of Baton Rouge, Louisiana and lifelong lover of science and NASA. Horton is a graduate of Louisiana State University with a B.S. of Electrical Engineering with a minor in Math in 2002. She earned a Ph.D. in Material Science with a concentration in Physics from the University of Alabama, becoming the first African American to graduate in this field of study.
Dr. K. Renee Horton currently serves as the Space Launch System (SLS) Quality Engineer in the NASA Residential Management Office at Michoud Assembly Facility (MAF) in New Orleans. She worked for NASA, first as a student from 2009 to 2011, and then started her career as a mechanical test engineer in 2012.
In 2016, Renee was elected President of the National Society of Black Physicists (NSBP) as the second woman to hold the office. She has served the physics community abroad as a member of the International Union of Pure and Applied Physics (IUPAP) Women in Physics Working Group and currently serves on several advisory boards dedicated to a more diverse inclusion in physics. In 2017, she was elevated to a Fellow in the NSBP, which is the highest honor bestowed upon a member.

Renee has been an invited speaker for the first International Women and Girls Day at the United Nations, Essence Power Stage, March for Science – New Orleans and recently the LSU Engineering Spring Commencement. She has spoken all over the world including South Africa, Brazil, South Korea, Canada, Mexico and the beautiful Virgin Islands. She is the author of Dr. H Explores the Universe, Dr. H and her Friends, and Dr. H Explores the ABCs.
MICHAEL KANTROW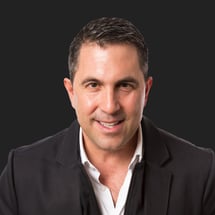 Michael Kantrow is the founder, CEO and managing partner of Makeable, The Innovation Company. Makeable works with clients, businesses, and organizations across the intersection of strategy, design, and technology to make and take new products, services, businesses and brands to market. With 20+ years of experience working with both Fortune 500 and venture-backed companies across almost all industries, Michael brings a wealth of experience and knowledge to the company's clients, partners and team. His clients have included American Express, Anheuser-Busch/In-Bev, City Harvest, Kimberly-Clark, MTV, Nickelodeon, the NY Knicks, Priceline, Sephora, TNT, and many more. His work has been recognized by his work with them has been recognized in most major capacities––the Webbys, Fast Company, Mashable, PSFK, NY Times, Entrepreneur, Esquire, Communications Arts, and the Cannes Advertising Festival. Outside of the office Michael pursues involvement and leadership in the innovation, creative and technology industries at large––as executive member of the IADAS, judge of the Effies and as an investor/board member/advisor in a variety of startups. Another outlet for his passion for creativity and its broader impact on society and culture, Michael is a leader, advocate and supporter of the Arts––as board member of Performa, as board member/VP of the National Arts Club, as advisor to the Kitchen and emerging artists. Kantrow earned a bachelor's degree in English from LSU and his MBA from Harvard Business School.
BHRETT MCCABE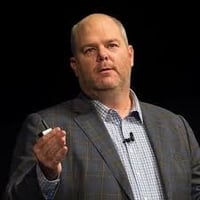 As a licensed clinical and sports psychologist and founder of The MindSide, Dr. McCabe's performance consulting organization in Birmingham, Alabama. Dr. McCabe holds a Ph.D. degree in Clinical Psychology from Louisiana State University and completed his 12-month psychology internship at the Clinical Psychology Training Consortium associated with the Warren Alpert Brown Medical School in Providence, RI. Upon completion of his training, Dr. McCabe worked in the corporate sector, conducting research, developing medical strategy initiatives, and enhancing thought leader development and collaboration within the pharmaceutical industry.
Over the past 10 years, Dr. McCabe has become a trusted resource for amateur, collegiate, and professional golfers on the PGA, Web.com, and LPGA Tours. In 2018 alone, his professional clients won 11 times world-wide and amassed over $16 million in earnings. Two of his clients have broken the elusive 59 scoring mark, one as a junior golfer in a sanctioned junior tournament and the first 58 ever recorded in a professional PGA-sanctioned event on the Web.com Tour. His work in the golf world has become trusted by coaches, publications, and training organizations, providing main stage presentations twice for the National PGA Teaching and Coaching Summit, speaking regularly for the Titleist Performance Institute (TPI), and provided regular content for GOLF Magazine. Furthermore, he's been a guest on Michael Breed's The Golf Fix and a regular contributor for the Morning Drive, both on The Golf Channel.
Additionally, Dr. McCabe is the Sports and Performance Psychologist for the University of Alabama Athletic Department, providing services to all sports, including the 2016 and 2018 National Championship Football Teams. He works regularly with coaches and athletes to overcome struggles of performance, and managing the psychological burden of athletic injuries. Numerous other collegiate programs across the country, including Florida State University, Samford University, Missouri State, and Texas State have also used Dr. McCabe for consulting services.
Frequently requested as a main stage presenter across sports and business, Dr. McCabe is able to share underlying success strategies of the world's best in a manner that's applicable to each competitive environment. And being around some of the most successful coaches in their respective sports as both a player and psychologist has given Bhrett invaluable insight to breaking free from the rhetoric and diving straight into the details of getting real results.
As an undergraduate at LSU, Dr. McCabe was a 4-year letterman on the baseball team and was a member of 2 National Championship teams, 3 SEC championship teams, and 3 College World Series teams. He the author of The MindSide Manifesto: The Urgency to Create a Competitive Mindset as well as The Game Plan workbook which he has developed in order to help athletes, coaches, and leaders compete to the best of their ability. Dr. McCabe also hosts The Secrets to Winning podcast weekly, and highlighted guests across sports, business, entrepreneurship, and organizational culture.
TANYA MORNING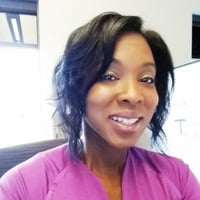 Tanya Morning is the Senior Director of Employee Relations at Nike. In this role, she drives innovative Employee Relations strategy to provide support and solutions globally. She has been with Nike since 2017 including a stint in the Netherlands where she led an Employee Relations team that supported stores, corporate offices and distribution centers across twenty-seven countries in Europe, South Africa, and United Arab Emirates. She previously held corporate human resources positions with Lowe's, Target, and Harrah's Casino. Morning earned a bachelor's degree in Business with a concentration in Human Resources Management from LSU and a MBA from University of Phoenix.
MELISSA VALIQUETTE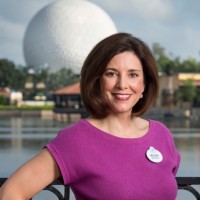 Melissa Valiquetteis a vice president with The Walt Disney Company. She is the leader responsible for EPCOT®, one of four theme parks at Walt Disney World® Resort in Florida, the world's premier family vacation destination.
Since joining Walt Disney World Resort in 1995, Melissa has held a variety of roles across multiple lines of business, including guest relations, costuming, entertainment and park operations.
Early in her career, Melissa had the honor of serving as one of the resort's Walt Disney World Ambassadors during its 25th anniversary in 1997. In that role, Melissa represented the cast members of the Walt Disney World Resort, serving as a goodwill emissary to the world—and traveling alongside Mickey Mouse.
Melissa has held executive leadership roles in entertainment and park operations at both EPCOT and Magic Kingdom Park. She was also part of the 2005 opening team for Hong Kong Disneyland Resort, Disney's first theme park in China.
In June 2015, Melissa was named vice president of EPCOT, where she leads a team of more than 8,000 cast members at the park. In this role, she oversees the park's operations, signature festivals, future park development and is responsible for EPCOT's world-class guest service.
Melissa proudly upholds the legacy of The Walt Disney Company, serving as a steward of the renowned Disney heritage and the international spirit of EPCOT. She graduated from Louisiana State University and resides in central Florida with her family.
THEO WILLIAMS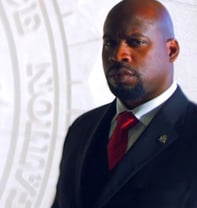 Supervisory Special Agent (SSA) Theo Williams is an 11-year veteran with the FBI. Currently, SSA Williams is assigned to the Crimes Against Children and Human Trafficking Unit at FBI Headquarters. In May 2011, SSA Williams was transferred to the FBI Houston Division. SSA Williams was assigned to the Crimes Against Children and Human Trafficking Task Force, investigating Domestic Minor Commercial Sex Trafficking (CST). SSA Williams served as a relief-supervisor and was the Child Exploitation Task Force Coordinator. From December 2009 to May 2011, SSA Williams was assigned to the FBI's Safe Streets Task Force in El Paso, TX. SSA Williams investigated major gangs and drug trafficking. SSA Williams has provided CST Training to non-government organizations (NGO's), local, state, federal, and foreign law enforcement agencies. SSA Williams has received the FBI's Medal of Excellence Award, Free the Captives Excellence Award for fighting teenage human trafficking and FBI incentive awards. SSA Williams has also been interviewed as an expert in CST by several major television networks.
Pre-FBI SSA Williams was employed by ILC Dover as an Aerospace Engineer at NASA's Johnson Space Center. SSA Williams also served in the US Air Force, specializing in Aerospace Physiology. SSA Williams is a 4-year letterman for the Louisiana State University's football team from 1996-1999.
SSA Williams has a Bachelor of Arts Degree in General Studies from Louisiana State University, Baton Rouge, LA.
.
.
.
Excited to start experiencing LSUTigerNation.com? We are too! All LSU Alumni Association members will be invited to create their user profile and start interacting very soon. Make sure your membership is up to date and be on the lookout for your email invitation.