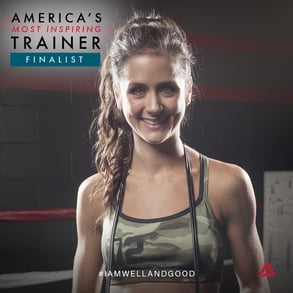 Courtney Farnet is a recent LSU grad who has accomplished much in her young age but she doesn't plan on stopping any time soon. She graduated summa cum laude in May 2016 with a Bachelor of Science in Kinesiology. She was heavily involved in her sorority, Delta Zeta, having served as Fundraising Director and Executive Director for the chapter's philanthropy - St. Jude Up 'til Dawn - during her junior and senior years. She also had the distinct honor of serving on the St. Jude Up 'til Dawn National Vision Committee in Memphis for over two years. During that time she was the first person ever to receive the prestigious "Be Like Danny" Award named in honor of St. Jude founder, Danny Thomas.
Since graduation she continues to fundraise through her own nonprofit organization, Courtney's Cakes for a Cure. She bakes homemade birthday cakes, wedding cakes, king cakes, and other scrumptious treats with all proceeds benefitting St. Jude Children's Research Hospital. She has raised an astounding $70,000 which directly benefits youth with cancer.
Another passion point for Farnet is fitness and she hopes to change lives through that platform as well. She is a group fitness instructor and personal trainer at Franco's Athletic Club in Mandeville, LA. She is also a boxing instructor at Franco's Ringside Boxing Club. A lot of the money she has raised for St. Jude is a direct result of the relationships she has formed in her day-to-day career as a fitness coach as well as relationships she forged while still a student at LSU. People know if they train with Courtney, they can have their cake and eat it too!
Farnet's most recent accomplishment is receiving a nomination as 'America's Most Inspiring Trainer' as a nod to her impact on the community through her commitment to fitness and St. Jude Children's Research Hospital. At just twenty-four–years-old, Courtney said, "I have changed more lives than I ever would have imagined, and I absolutely love it."
To be named "America's Most Inspiring Trainer" through Reebok and Well+Good would be a lifetime accomplishment for Farnet. The recognition goes well beyond the award itself. It opens up the door to more opportunity and a greater platform for Farnet to keep doing good for others. The winner will receive a one-year contract with Reebok, a clothing line in his/her name, compensation, coverage on Well+Good website, and more.
Farnet added, "I'm most interested in the opportunity I would have to represent LSU and the south, to advocate nationally for my cause-- God's little warriors at St. Jude Children's Research Hospital-- and to represent my cause through fitness." While Reebok and Well+Good chose the twelve finalists, it is up to the public to choose one winner through an online vote between now and November 26th. If you are compelled by this LSU Alumna's story and want to show her support, please consider clicking the button below to vote. LSU Tiger Nation is proud of how Courtney represents our great university and would love to help her represent LSU on a national level.
PLEASE CLICK TO VOTE and SHARE using @reebokone @well+good and #iamwellandgood #LSUAlumni #LSUTigerNation