LSU Alumni Association Giving Campaigns & Priorities
At the LSU Alumni Association, we pride ourselves on our mission:
Engage LSU alumni and friends to help them thrive professionally, socially, and philanthropically; and ultimately strengthen their bonds and support to LSU and to each other.
Learn more about our giving campaigns and association priorities below.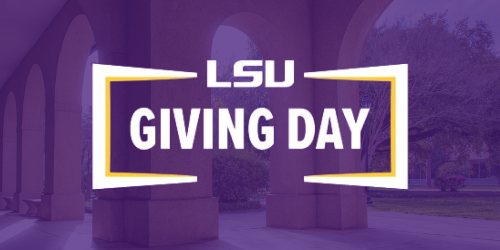 LSU Giving Day
Wednesday, March 23, is LSU Giving Day 2022, a virtual fundraising event co-hosted by the LSU Foundation, LSU Alumni Association, and Tiger Athletic Foundation online at geauxgive.lsu.edu. Priorities for LSU Giving Day 2022 are excellence funds, scholarships, and emergency support for students. The Alumni Fund provides resources, benefits, and programming to strengthen the well-being of LSU Tiger Nation and ultimately grow the value and reputation of LSU.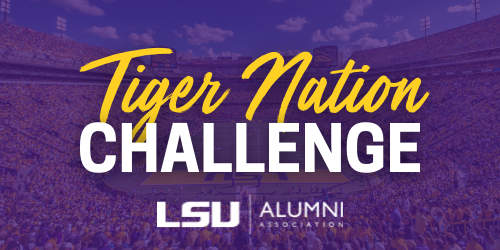 Tiger Nation Challenge
Tiger Nation Challenge is the LSU Alumni Association's annual giving challenge during football season each year. More information for Tiger Nation Challenge 2022 is coming soon.
Scholarships
The LSU Alumni Association houses over 400 undergraduate scholarships which are awarded annually. Robust scholarship funds keep LSU competitive with its peers and ensure students are able to enjoy critical components of their education, such as travel and internships, without worrying about finances.
To learn more about our priorities and campaigns, contact:
Joe Carvalhido, Vice President of Development
225-578-3856 | joe@lsualumni.org