This is the second in a series of stories on LSU Student Government presidents, which will appear in future issues of LSU Alumni Magazine.
Stories told by LSU Student Government presidents from the 1950s to the present are a reminder of how much things change and how much they stay the same.
Elaine Abell (1963-64), LSU's first female student body president, remembers rolling up her long pants and putting on a coat to walk across campus. Coeds weren't allowed to wear slacks on campus.
Roger Ogden's (1967-68) resume reads like a one-man "who's who" of service to LSU. He talks about the cultural diversity of his undergraduate days and the ethnic diversity of today's campus.
In Stephen Moret's term (1993-94), the biggest issue was the state's underfunding of Louisiana's flagship research university. Moret, who was an undergraduate when some LSU students pitched in to help paint classrooms, thinks little has changed in that regard.
Stewart Lockett (2018-19) is the third black student elected to head the LSU student body. LSU, he thinks, sometimes echoes the divisiveness of his home state. The students who elected him president represent a different demographic, Lockett said.
1980s
MICHAEL FUTRELL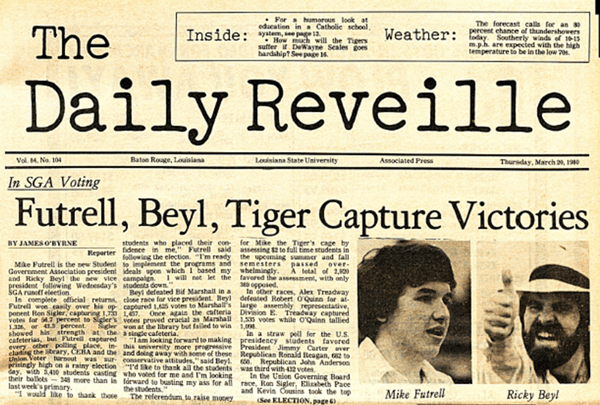 Michael Futrell and SGA VP Ricky Beyl. Photo: The Daily Reveille, March 20, 1980
Michael Futrell (1982 BACH BUS, 1985 JD), student body president in 1980-81, credits LSU with giving him the skills to become a U.S. Navy submarine officer, practice law, serve on the East Baton Rouge Parish Metro Council and in the legislature, serve as former U.S. Sen. David Vitter's state director, and handle the jobs of chief administrative officer for the City of Baton Rouge and, now, city manager of the City of South San Francisco.
Besides his degrees, Futrell said he got from LSU "people skills, mostly through student politics, giving speeches, working (information) tables in the Quad and on the Parade Ground, and serving as student representative in professional business settings for the first time."
In the early 1980s, students wanted more control over their lives on campus, Futrell said.
"We had curfews, no coed dorms, and the theory of in loco parentis was very much in effect," he said. Under in loco parentis, colleges and universities legally assume some of the responsibilities of parents. The term in Latin means "in place of the parent."
"We pushed for student representatives on committees and published the first guide (for) student evaluations of instructors," Futrell said. "Alcohol was a big issue, and, for the first time, students were searched while going into Tiger Stadium. A student-led protest march was the result. We also protested the new policy that beer trucks could no longer park in front of the fraternities for parties. But we, also, did start the Nighttime Shuttle Service so any student needing a ride home at night could arrive safely without driving."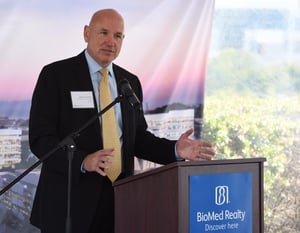 Futrell lists among his successes as president lobbying the Legislature for a state constitutional amendment to give the student representative on the Board of Supervisors the right to vote on matters before the board. "This measure passed the legislature, was put on the November 1980 statewide ballot and won. This was a long lasting, impactful improvement giving students more of a voice," Futrell said.
In 2006, Futrell was recalled to active duty in the U.S. Navy for six months during the Iraq War. He was assigned to find still usable war materials and classified information in military vehicles damaged in combat. He received the Bronze Star for his work. He rose to the rank of captain – equivalent to that of colonel in the U.S. Army, Marine Corps, and Air Force. He was recalled to active duty again in 2010, this time with the U.S. Pacific Command in Hawaii. After retiring from the Navy, Futrell moved from Hawaii to California in 2014.
ANGELLE GRAVES HAMILTON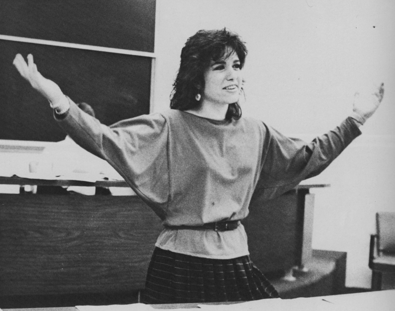 Angelle Graves Hamilton. Photo: 1987 Gumbo
Angelle Graves Hamilton (1988 BACH ENGR), president 1986-87, wasn't afraid to let her head overrule her heart even when it meant going against constituents. That may be why she's an engineer and her brother, Garret, is a congressman. "Louisiana found itself (in 1986) in the midst of an economic crisis as OPEC flooded the market with cheap oil," Hamilton said. "In an effort to balance the budget, the state looked to one of its biggest line items – higher education. The crisis remained front and center, and the Board of Supervisors requested its largest tuition increase to date.
"As SGA president and a member of the board, I had the challenge of balancing LSU's position as a "Tier One" research university with maintaining an affordable education for our student body. Despite much angst, I voted for a 'one-time,' significant increase."
On the heels of one of the most successful periods in LSU athletics, Hamilton and board members found themselves dealing with Athletic Director Bob Broadhead's problems over federal charges of electronic eavesdropping and football coach Bill Arnsparger's decision to leave LSU for the AD's job at the University of Florida. "Coach Arnsparger recommended his defensive coordinator Mike Archer as his replacement," Hamilton said.
As a member of the LSU Athletic Council and the board, Hamilton had a ringside seat on the head football coach hiring process. Quarterback Tommy Hodson called to tell Hamilton the team wanted Archer and "that I should follow their recommendation as they knew best." Hamilton, who called herself a knowledgeable fan, could not "fathom a premier football program selecting an unproven assistant coach over the likes of Steve Spurrier and Mike Shanahan."
Archer got the job. His first two years as head coach (1987-1990), LSU was 10-1-1; and 8-4, winning the SEC with a conference record of 6-1. Archer's teams had losing seasons in 1989-1990, and he was forced to resign. His teams' records were a combined 27-18-1.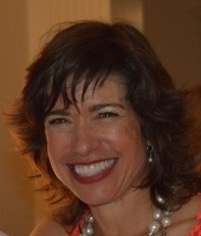 Hamilton had better luck establishing and funding partnerships between college councils and Louisiana businesses. She later served on the M.B.A. Advisory Council and, occasionally, lectured business classes.
Her biggest disappointment was seeing the loss of loyalty among students, with many of them leaving Louisiana after graduation because of the "short-sightedness of the legislature in cutting funding to LSU."
Today, Hamilton and husband Art live in Atlanta where they own "an integrated industrial polyester import-export company." The yarn produced is used in rope, lifting slings, air bags, tire cord, batteries, and erosion control products, the topic of one of Hamilton's senior research projects.
Hamilton works in the community and in the schools of her teenage children. "Of course, I also volunteer for Louisiana's 6th District Congressman from Baton Rouge, Garret Graves," she said.
Former presidents who are parents listed among their successes their children. Hamilton is no exception. "I am proud of my two children – a daughter, who while smart, beautiful, and determined, remains a lady – and a son, who, although charming, is deeply respectful of women."
1990s
LAURIE WHITE ADAMS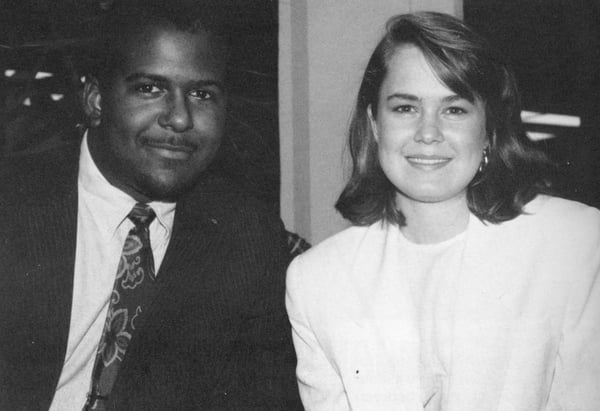 Laurie White Adams and SGA VP Sean Ardoin. Photo: 1992 Gumbo
Laurie White Adams (1992 BACH H&SS, 1994 MPA), SGA president in 1991-92, saw Chancellor William "Bud" Davis unhappy just once in her tenure. For that and other reasons, she calls the day SGA cancelled Free Speech Alley the most memorable day in her presidency.
SGA's Free Speech Alley coordinator had invited all candidates for Louisiana governor in 1991 to take part in a special edition of Free Speech Alley. The state and the nation were paying particular attention to two of the candidates, former Gov. Edwin Edwards and David Duke – a former KKK Grand Wizard. Edwards would win the election and a fourth non-consecutive term. "We awoke that morning to a campus covered in 'Duke Rally Today!' posters," Adams said. "Concerned students called the SGA office to complain that Free Speech Alley was being hijacked and turned into a Duke rally."
When the signs weren't removed, SGA cancelled the special Free Speech Alley. CNN, in town to cover the event, called Chancellor's Davis' office to pose the question of First Amendment rights. Chancellor Davis called Adams. "It was a long walk to the Chancellor's Office preparing to defend my decision and position," Adams said. "It was the only time I saw Chancellor Davis not pleased. After a thorough and somewhat heated discussion, he understood what had happened and the terrible position the Duke campaign had put the SGA staff in. Definitely the most memorable day of my tenure."
Campus safety was a big issue in Adams' time on campus. SGA pushed for call boxes around campus and operated the Women's Transit System, later renamed Campus Transit, to let students know everyone was welcome to call to get a ride home after the regular buses stopped running for the day.
"Repeat/delete" was less successful. "Students wanted the ability to retake a class, achieve a better grade, and have the new grade replace a previous grade," Adams said. "The Faculty Senate was not swayed by our passionate pleas to implement this policy."
Adams, with a bachelor's degree in broadcast journalism and a master's degree in public administration, is director of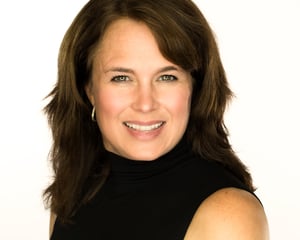 advancement and enrollment management at Parkview Baptist School in Baton Rouge and a deacon at First Presbyterian Church. Married to Johnny Adams, whose law degree is from LSU, the couple's two children are LSU students.
Adams came to Baton Rouge from Birmingham, Ala. "My first month at LSU, my stomach was upset from all the spicy food in the cafeteria. I learned about crawfish, tailgating, dancing, large families, hunting, outrageous politics, front porches, and so much more. I was hooked and have lived here since. I cannot imagine my life without LSU and everything Louisiana has to offer.
Adams calls helping get the University License Plate Scholarship Program through the state Legislature her biggest accomplishment as SGA president. "Every time I pass a car with a University License Plate, I feel a sense of accomplishment," she said.
STEPHEN MORET
Stephen Moret (1995 BACH ENGR) ran on a campaign to fix the SGA in 1993. "Many students felt that SGA was broken," he said from Richmond, Va., where he is president and CEO of the Virginia Economic Development Partnership (VEDP). There was the feeling that Student Government at LSU had become "a microcosm of the worst of state government in Louisiana, that it had become too political and, most importantly, that it wasn't focused on what students really cared about," Moret said.
Considered a dark horse with little chance of winning the election for SGA president, the mechanical engineering major who grew up in small Mississippi towns, led the effort to dissolve the SGA and restart it. "We created an entirely new constitution" and bylaws in the summer of 1993. Students overwhelmingly approved the new government.
The big issue on campus is the same as today, Moret said. "Louisiana was not, and is not, sufficiently funding its flagship state research university." To dramatize the state's neglect of LSU in the early 1990s, students organized a day in which they helped paint classrooms the University couldn't afford to paint.
Under Moret, Student Government worked to bring back the Gumbo yearbook, which had suspended publication; published teacher evaluations; and created a dead week before finals. "which we did with the support of the Faculty Senate."
Moret was president and CEO of the Baton Rouge Area Chamber of Commerce before becoming Gov. Bobby Jindal's secretary of economic development. He was president and CEO of the LSU Foundation before taking the VEDP job in Virginia.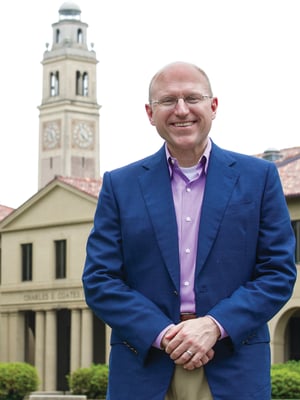 Moret, who earned an M.B.A. from the Harvard Business School and an Ed.D. from the University of Pennsylvania, counts among his accomplishments in Louisiana a nationally recognized workforce development program and helping secure from management consultants McKinsey and Company a pro bono project that helped secure billions in housing recovery funds from the federal government for the New Orleans area after Hurricane Katrina. "It would be difficult to overstate the impact of the housing recovery program to the overall economic recovery of New Orleans," said Moret, who once worked for McKinsey. "I think McKinsey's work was instrumental in making the case for those funds."
"My experience at LSU and in the College of Engineering was magical," Moret said. "My professors and instructors were outstanding. I met some of my best friends in my fraternity, Lambda Chi Alpha, which also helped me to develop as a young man, given that my father had been largely absent from my life.
"I'm deeply grateful to so many people at LSU who greatly contributed to my development," Moret said. "For example, former LSU Chancellor and President William Jenkins, who has been a role model for me in public leadership and personal integrity; Elva Bourgeois in the School of Human Ecology, who was a trusted, informal adviser; Bud Richey and Randy Gurie, who helped me develop as a student leader; my first semester calculus teacher, George Cochran, and my argumentative writing instructor, Shirley Mundt, both of whom had an immeasurable impact on my academic development; former LSU Chancellor James Wharton, my outstanding chemistry professor who later became my most valued thought partner on higher education reform; and, of course, the wonderful mechanical engineering faculty including Dimitris Nikitopoulos, Mehdy Sabbaghian, and Sumanta Acharya."
ERIC MONDAY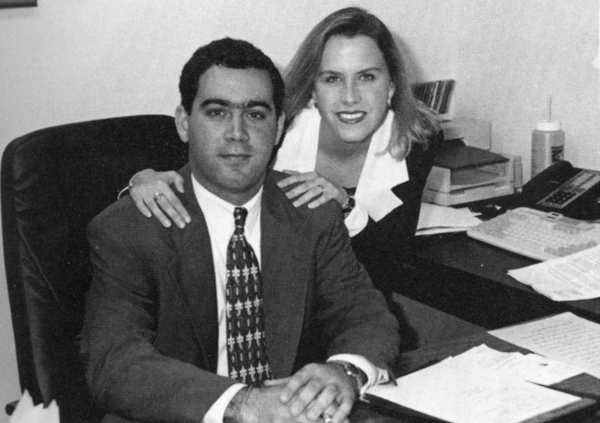 Eric Monday and SG VP Beth Allen. Photo: 1996 Gumbo
LSU gave Eric Monday, president 1995-96, an unanticipated career choice and an "understanding and love of American higher education."
Monday (1996 BACH BUS, 2005 MBA, 2016 PHD HS&E), executive vice president for finance and administration at the University of Kentucky, is the chief non-academic officer on the Lexington campus of more than 30,000 students and 20,000 full- and part-time employees. He oversees a budget of $3.9 billion. His interests include auxiliary and business services, student retention strategies, public-private university partnerships, and "the financial wellness of college students."
"When I think about my time at LSU," Monday said, "I recall some of the best memories of my life. I was challenged academically in the classroom. At the same time, my outside-the-classroom experiences helped shape me into the person I am today. I gained a deep understanding of team building, the importance of written and verbal communications, and the value of mentorship."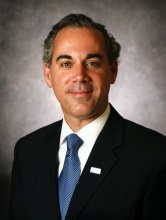 During Monday's presidency, issues included "repeat/delete," students wanting to repeat a course and delete the previous grade. The proposal died for lack of faculty support, he said. Other concerns included students' wanting a one-stop shop for answers to their concerns and questions, budget cuts, and maintaining "existing tuition pricing," Monday said.
"The 1990s were a challenging time for LSU Student Government," he said. "The SG elections were cancelled in 1993, the SG constitution was rewritten in 1994, and the number of students voting in elections was declining."
Monday counts among his successes as SG president "opening the first computer lab on campus," establishing a student action telephone, the one-stop shop students had requested, "excellent communications with the University administration," and "creating a network of student leaders who served the University for many more years."
He considers his biggest success "a wonderful family with my amazing wife, Sybil, and two great sons, Jack, fifteen, and Hampton, ten."
JENEE SLOCUM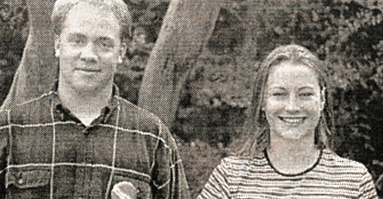 Jenee Slocum and SG VP Greg Trahan. Photo: The Daily Reveille, April 1998
Jenee Slocum (1999 MCOM) credits her success as an LSU Student Government president to working with student administrations before and after her 1998-99 tenure.
"As a sophomore, under the Paul Estes administration, I led creation of 'Groovin' on the Grounds,'" at first an outdoor concert, "which just completed its 20th or 21st iteration," said Slocum, director of the Reilly Center for Media and Public Affairs at the Manship School of Mass Communication
She attempted to pass a student support fee for the annual "Groovin'" during her administration. The fee initiative failed in 1999, but passed the next year under Sterling Foster, Slocum said.
In her junior year, Slocum was part of a move to establish a student technology fee. " … We spent about six months, two days a week at 7:30 a.m., with the provost working on this initiative." The fee was approved during her presidency.
SGA became SG after SGA was dissolved and restarted with a new constitution and bylaws during Stephen Moret's student body presidency, 1993-94.
Slocum addressed the student alcohol culture during her tenure. "The LSU community was transitioning to a new alcohol culture in the late 199's," she said. "Because the 21 drinking age was implemented in the fall of 1995, many students arrived at LSU with the legal ability to drink, and, then, were made illegal overnight. There was a great deal of resistance to the change, and students found ways around the law."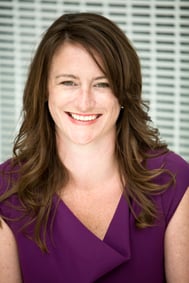 In 1997, SAE pledge Ben Wynne died following a night of drinking. "The University cracked down in a manner that was not entirely conducive to students seeking help after imbibing excessively," Slocum said. She and others worked to give drinking students a taxi ride home at low or no-cost and allow them to visit a hospital emergency room without university repercussions. Tipsy Taxi got pledges of support from beer and liquor associations, but not enough to cover the estimated cost, Slocum said.
Slocum earned master's and doctoral degrees in higher education and organizational change from the University of California in 2008. That took her to Argentina and Brazil for research on access to higher education. She speaks fluent Portuguese and Spanish. Before joining the Manship School, Slocum was an gency higher education liaison with Louisiana Economic Development and the Louisiana Workforce Commission."Subsequent administrations focused on lengthening the LSU bus service hours to accommodate after-2 a.m. ridership," she said. "And, unrelated to any of our efforts, my understanding is that the current SG group is working on a deal with Uber or Lyft to provide discounted rides."
"There are so many things I learned as a student leader at LSU that continue to influence my life," she said. "For one, don't wait for someone else to fix a problem or address an issue … Rarely, will someone ask you to lead. Women struggle in deciding to go for top positions, often choosing those that are more subordinate and out of the spotlight. I'm not sure what helped me make the decision to run for student body president, but doing so and winning influenced how I approach my professional career."