LSU Alumni Spotlight: Chris Cummings
LSU alumnus Chris Cummings founded Pass It Down, an award-winning digital storytelling platform that helps brands and cultural institutions around the world collect, organize, and share their history, content and stories. Pass It Down was just selected for the Techstars Austin Accelerator Program.
---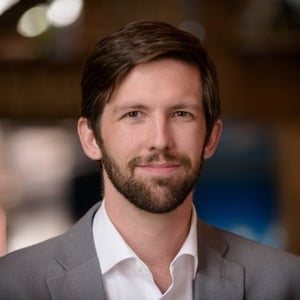 Chris Cummings (BA 2009 and 2019, JD 2013) is the Founder & CEO of Pass It Down, an award-winning digital storytelling platform. Pass It Down is revolutionizing how brands and cultural institutions around the world collect, organize, and share their history, content and stories. The all-in-one platform gives clients the ability to showcase their stories across any phone, tablet, computer, or kiosk to create interactive exhibits and experiences for their users. An iteration of the Pass It Down platform for families is currently being rebuilt after three years of customer stories, lessons, and feedback. This version helped thousands of families around the world capture and preserve their memories.
Pass It Down announced this week that it has been selected to participate in the Techstars Austin Accelerator Program, one of the most competitive and rigorous technology accelerators in the world. "We are incredibly honored to be selected to participate and join the Techstars community," said Cummings. "The opportunity to learn from some of the world's best tech and startup mentors and the doors that the program opens really have set the stage for us to scale our award-winning platform around the globe." You can read the Techstars press release here.
Chris took time to chat with us regarding his company and how LSU has impacted him.
1. What path did your career take after graduating from LSU?
Today, I'm fortunate to be running one of the fastest growing startups in the world in the cultural arts and museum space but it's not something I ever would have predicted. Like a lot of entrepreneurs, my career is a series of interesting twists and turns that only make sense in retrospect.
In 2010, I graduated from LSU with a double major in Political Science and International Relations and I started law school at LSU at the Paul M. Hebert Law Center. After graduating with my J.D. in 2013, I then was fortunate to clerk for some incredible judges including a stint at the State Supreme Court under Chief Justice Johnson. I fell in love with constitutional law and became a panelist for the Federal Public Defender's office where I tried Federal trials and Federal appeals.
At the same time, I felt an inkling to try something different at this stage in my life for two reasons. First, I had spent over half of my life debating and arguing (I was captain of the debate team in high school and at LSU where I had won six-collegiate state championships and a national championship) and while law was a natural extension of that skillset I also felt burnt out. Second, I felt compelled to start the company that would become Pass It Down due to my experiences in seeing my mom battle early onset dementia and wanting to help families in a similar situation to preserve a loved one's memories. So in 2015, I took the leap and started Pass It Down with the goal of putting a digital biographer in everyone's hands.
Since launching Pass It Down, we are fortunate to have had massive success and recognition for our work which allowed us to expand our business to start licensing our technology to organizations around the world. Our exciting news today is that Pass It Down is one of 9 startups selected for the Techstars Austin, one of the top accelerators in the world that has an incredible track record in building and scaling some of the world's top businesses.
2. What inspired you to start Pass It Down?
I was inspired to start Pass It Down after I saw my mom Barbara battle Multiple Sclerosis and early onset dementia at the age of 47 and began to see her struggle with her memories slipping away. When I was 18, I remember calling around to try and hire a biographer to help record my mom's stories and being shocked when they said it would be anywhere between $3000 to $5000. One thing I began to quickly realize after spending countless hours in nursing homes is that our memories and stories are one of the most precious and valuable things we own but most families struggle to record and preserve these special moments.
In 2015, we launched Pass It Down with the vision of putting a digital biographer in everyone's pocket to ensure that a loved ones' memories and stories would never be lost. Today, our mission has expanded but our love and passion for preserving memories has never changed.
Pass It Down is one of the leading digital museum companies in the world and we help brands and cultural institutions around the globe collect, preserve, and share their history with our award-winning platform. Our mission today is to help save the world's history and to bring that history to life.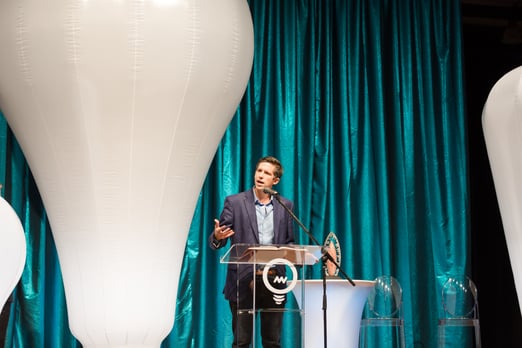 3. What has been the biggest challenge and the biggest reward as a young entrepreneur?
I'm convinced without a doubt that building and scaling a startup and turning that startup into a company is one of the single most difficult things in the world to do. The learning curve is absolutely incredible, you are going to get 9 out of 10 things wrong, and it requires a ton of hard work and a little bit of luck to figure it out.
At the same time, the biggest reward as an entrepreneur is in being able to create something new that has the ability to solve a real-world problem and to truly make an impact. My belief is we get one life so we better spend that time wisely doing something you will be proud of.
4. How did LSU help pave the way for you to take on this challenge?
My time at LSU and the LSU Law Center are both instrumental in the success that Pass It Down has had today. In particular, I think that LSU taught me how to research and truly understand both sides of a problem and to then be able to clearly articulate the best solution to that problem. As a Founder & CEO, one of my responsibilities is to pitch our vision to our clients, investors, and the world and to help people see the opportunity to create massive and important change. My phone is full of numbers of friends and professors from LSU that are always there to provide incredible advice. In particular, Jennifer Cramer, the Director of the T. Harry Williams Oral History Institute at LSU has played a critical role in the success of our company.
5. Pass It On has received much accolades including Startup of the Year at the 2017 Chattanooga Startup Awards and being selected to be part of the Techstars Austin Accelerator Program this year. Tell us about these experiences and how this will impact your business.
Pass It Down has been very fortunate to have received a lot of press and accolades and this is important because it's 1) a testament to innovative nature of our product and 2) they help create a lot of credibility and trust with our brand. Large corporations and enterprises like startups but can often be wary of working with a startup by the very nature that the company is so "new" and they may not be able to handle a large organization's needs. Every award helps create a sense of trust that is critical to driving sales and building relationships with large clients.
It's been a whirlwind but in 2017, we finished as one of the top 5 most innovative companies in the United States from over 15,000 companies in a national startup contest judged by Daymond John. In 2018, we launched the first storytelling and history platform built for an entire city that allowed everyone in the city to record and share their memories of that place. A few months later, we were one of ten startups selected for Coca-Cola's Innovation Accelerator, BridgeCommunity, where we got to work on history and storytelling projects with some of the world's top multinational brands and in the fall of 2018, we were selected as one of the 100 most innovative startups in the world.
In January of 2019, we were officially selected as one of 9 startups for Techstars, one of the world's top accelerators and we couldn't be more excited.
6. What's next for Pass It Down?
For the next three months, the Pass It Down team will be working through the Techstars program with plans of raising our seed round in the spring and to scaling our platform around the world. Pass It Down has the opportunity to literally be the heart and soul of every museum and historical project globally.
7. LSU Tiger Nation is made up of all the LSU alumni, fans, friends, and future alumni around the globe. How can LSU Tiger Nation help you, Chris?
More than anything, I love connecting with fellow LSU Alum's and believe in the value of the network and shared experiences. If you need help with collecting, organizing and sharing your history we would love to help. If you want advice on starting a company, I would love to help any future LSU entrepreneur avoid a lot of the mistakes I have learned along the way.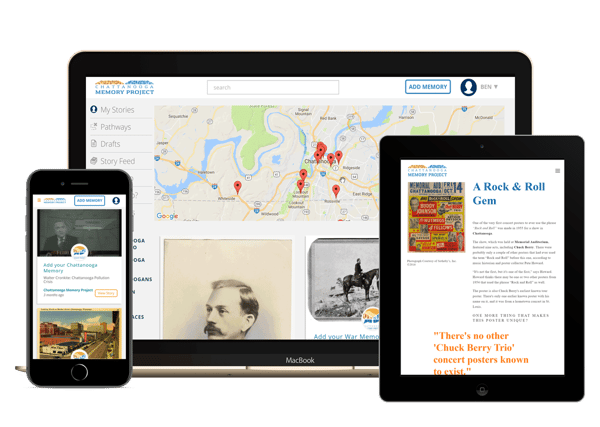 You can follow Pass it Down on Facebook and Instagram.
All images courtesy of Chris Cummings.