Getting to Know Bart Schmolke, Chair-elect of the LSU ALumni Association board of directors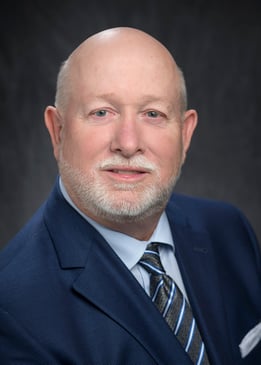 Bart Schmolke, an independent financial advisor with Financial Solutions Group in Alexandria, La., joined the board in2017 as an at-large member. A thirty-seven year professional in the financial industry, Bart started his career in 1983 with A.G. Edwards & Sons, and from 1988 to 2008, he served on the President's Council with A.G. Edwards.
Bart graduated from Bolton High School in 1974 then attended LSU where he earned a bachelor's degree in finance in 1978 and an MBA in 1980.
Bart is active in numerous civic and professional organizations in the community. He served as a board member and held leadership positions in Kiwanis Club of Alexandria, Cenla Tiger Booster Club, Rapides Coliseum Authority, Alexandria Dixie Girls, Centre Court Lions Club, Louisiana Sports Hall of Fame Foundation, Central Louisiana Chamber of Commerce, and since 2003 has co-hosted "Tiger Talk" sports radio show. He is a longtime member and supporter of the Tiger Athletic Foundation and the LSU Alumni Association.
Bart and his wife, Diane "DeeDee," have two children, Brian and Brittany, and five grandchildren – Luke, Lily, Lydia, Laurel, and Madelyn.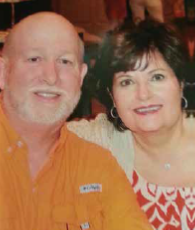 LSU Alumni Association Chair-elect Bart Schmolke and his wife, DeeDee.
What's your favorite thing about your career?
I truly enjoy helping people reach their financial goals, particularly helping people save for a comfortable retirement or helping young adults start an investment program for later years and also help them invest for their children's college education. It is definitely a serious responsibility, but also an honor, to have clients who trust your judgment and your sincerity for their financial well-being.
What experiences had significant impacts on your life?
In my professional career, I would have to say all of the really bad stock markets, for example losing approximately 25 percent in one day in October 1987, the collapse of the Internet bubble in the early 2000s, and the financial meltdown in 2008-2009. We learn a lot during difficult times, and these were truly tough for investors and their financial professionals. In my personal life, getting married and having children has to be the most significant. As all who have children know, there are no true playbooks – you learn on the go and you do the best you can, but we all have trials and tribulations with our children, particularly our teenage children.
What is your most memorable accomplishment?
Finding a great lady who would marry me and stay with me through all of the good and tough times.
If you could choose to do anything for a day, what would it be?
To be able to have some conversations with friends and family who have passed on. Just to tell them how much I miss them and thank them for being a part of my life.
What was your favorite place on campus as a student? Now?
As a student my favorite place was the SAE house; lots of fun was had over my years on campus. Now, I would say Tiger Stadium and Alex Box Stadium.
What does it mean to you to serve your alma mater and fellow graduates through the Association?
It is an honor to serve with so many outstanding people on our board and work with the Association staff. All of these people care deeply for the University, and it is heartwarming to know that there are so many that truly love LSU like I do. Right now it is a very tough time but to serve with people of such high character helps me know we will get through these times.
This story is part of a story from the Winter 2020 issue of LSU Alumni Magazine. If you would like to receive future issues of our print publication become a member of LSU Alumni Association.