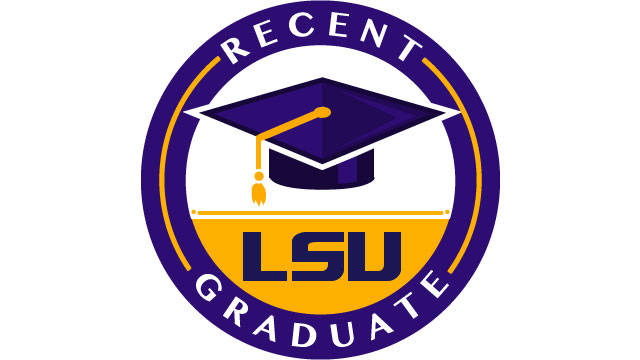 The LSU Recent Graduate Program is open to LSU alumni who have graduated from LSU within the past five years.
Any LSU-Baton Rouge graduate with one or more of the following degrees – Undergraduate, Masters, Doctoral, Professional – is eligible to join the program.
Recent LSU graduates will have exclusive opportunities to request/purchase tickets for all sports throughout the athletic year.
A $50 donation will be required to join. Click here to learn more.