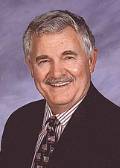 Honoree
In 1982, Greg Hamer and his wife, Brenda, created B&G Food Enterprises, when they received a franchise from Taco Bell to operate a restaurant in Morgan City, La.
Today, B&G operates more than 150 restaurants in Louisiana, Mississippi, and Texas. B&G is the largest Taco Bell Franchisee in Louisiana and maintains corporate headquarters in Morgan City, La.
Hamer's outstanding business and civic leadership has earned Greg and B&G a spot in the LRA Hall of Fame; national coverage in Entrepreneur magazine; recognition as Louisiana Humanitarian of the Year in Louisiana Living magazine, as Community Foundation of Acadiana-St. Mary Affiliate Philanthropist of the Year, and as St. Mary Chamber of Commerce Citizen of the Year.
He was inducted into the Ourso College of Business Hall of Distinction in 2014 and B&G was recognized in LSU 100: Fastest Growing Tiger Businesses. That philosophy of service and commitment is shared with the LSU family.
Greg is a member of the E.J. Ourso College of Business Dean's Advisory Council, serves on the Tiger Athletic Foundation Board of Directors, and is an active member of the LSU Alumni Association.
The Brenda and Gregory Hamer Sr. Endowed Scholarship support students in the College of Business. Top-level Association donors for many years, a recent gift from the Hamers increases their support of the Alumni Fund to promote the overall mission and vision of the Association through the initiatives of the organization's strategic plan - Your Front Door to the Future.
Hamer earned a bachelor's degree in business administration in 1968.