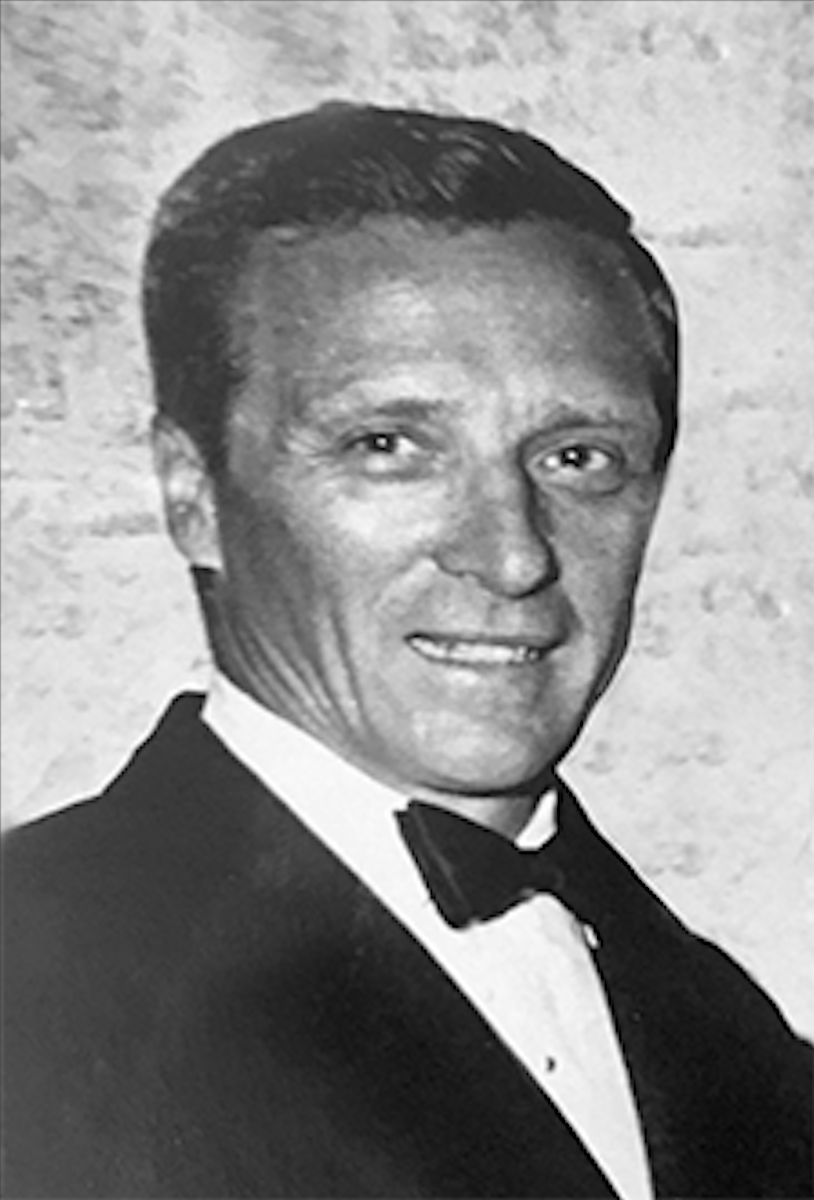 The late Mel Didier, Sr., longtime high school and college baseball coach and major league baseball executive and scout, played football and baseball at LSU in the mid-1940s before earning a bachelor's degree from Mississippi Southern in 1949. He received a master's degree in education from LSU in 1967.
Didier was a winner. He excelled at every level – in college football and baseball, as a high school football and baseball coach, as a college football and baseball coach, and as a scout and administrator in major league baseball for more than sixty years.
He lettered in football for two years, was an LSU football All-American in 1945, lettered in baseball for three years, and was a star pitcher for LSU's 1946 SEC championship baseball team. He signed with the Detroit Tigers in 1948, retiring at the end of the 1949 season with an injured pitching shoulder and taking on coaching responsibilities at Catholic High and Glen Oaks High in Baton Rouge and at Opelousas High. During this time, he remained a full-time scout with the major leagues.
Didier coached freshman football at LSU under Charlie McClendon in the late 1960s and was head baseball coach at the University of Louisiana-Lafayette (then USL) from 1980 to 1982. Over the years, he was affiliated with the Detroit Tigers, Milwaukee Brewers, Atlanta Braves, Montreal Expos, Los Angeles Dodgers, Seattle Mariners, Cleveland Indians, Arizona Diamondbacks, Texas Rangers, and Toronto Blue Jays.
Didier was the only person in professional baseball to spearhead three major league expansion teams – the Montreal Expos, Seattle Mariners, and Arizona Diamondbacks. He was an immediate hit in scouting and player development. He was the first farm and scouting director of the Expos, the team for which he created the School of Thieves, which focused on base running and base stealing. The Expos farm system stole more bases than anyone in baseball.
He was recognized for his achievements by scores of baseball executives – some of the giants of the game – John McHale, Walter O'Malley, Fred Claire, Tommy Lasorda, Jerry Colangelo, Buck Showalter, Mike Scioscia, Joe Garigiola, Jr., and John Hart.
Highlighting the many honors accorded Didier during his career were induction into the Louisiana High School Coaches Hall of Fame, being named the LSU Baseball Alumnus of the Year, and induction into the Louisiana Sports Hall of Fame.
Mel Didier and his wife, Elena Arcaro Didier, celebrated their fortieth wedding anniversary in 2017. He went to "baseball heaven" on September 10, 2017, at the age of ninety-one.
'Mel always carried with him the spirit of LSU and was a positive voice at all times for the University. –Fred Claire, former general manager, Los Angeles Dodgers'