Dr. Kelsey Bohl is a native of Monroe, Louisiana and is currently the Executive Director of Marketing and University Communications at the University of Louisiana Monroe. Prior to leading marketing and communications, Kelsey was the International Student Adviser, then Executive Director of University Planning and Analysis. She received her bachelor's degree in Textiles, Apparel, and Merchandising with minors in Business and Sociology from Louisiana State University in 2011, an MBA from ULM in 2013, and a Doctorate in Higher Education Administration from the University of Alabama. At LSU, Kelsey was a member of the LSU Golden Girls in 2006, 2008, and 2009 and LSU Tiger Girls in 2007.
Bohl is very involved in the Monroe/West Monroe community. She serves on the Junior League of Monroe Board of Directors as the Communications VP, and board member for the Louisiana Delta Ballet, Northeast Louisiana Ad Club, and ULM Women's Symposium. Kelsey is a graduate of Leadership Ouachita class of 2018 and a 2019 recipient of Northeast Louisiana's Young Professionals Top 20 under 40.
Kelsey is married to Alex Bohl, and they have a three-year old daughter Lydia. Kelsey is also a 200-hour registered yoga teacher, avid reader, and vintage enthusiast.
Alden Cartwright graduated from LSU in 2017 with a Bachelor of Science from the E.J. Ourso College of Business. Cartwright was a talented pitcher for the LSU Baseball team from 2014-2016 where he made significant contributions as both a starter and reliever. He suffered a season-ending elbow injury in April 2016 at Auburn, had Tommy John surgery performed on his elbow but elected to end his baseball career prior to the 2017 season after having an additional surgery on his shoulder. Cartwright contributed to the Tigers obtaining an SEC Tournament Championship, SEC West Championship, and overall SEC Championship. He played in Omaha in the College World Series in 2015.
Cartwright is the Chief Business Development Officer at Edelberg and Associates (E+A). Over his tenure at E+A, Alden has been an integral part in the growth of E+A and ensuring the success and happiness of all our Clients. Alden's focus on team building and strategic partnerships with E+A clients has resulted in forging solid relationships and building processes that assure the success of each E+A endeavor. Alden ensures the success of our client's and works with CEO/Founder, Caral Edelberg to ensure her vision is expressed in all areas of E+A. Alden currently resides with his wife in Mandeville, Louisiana.
---
Jeremy Decuir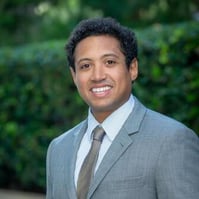 Jeremy DeCuir received his MBA from LSU in 2012. Prior to his time at LSU, DeCuir received a Bachelor of Arts in both Economics & Black Studies at Amherst College. DeCuir is a member of the Jones Zafari Group at Merrill Lynch based in Los Angeles, CA. The Jones Zafari Group is a Private Wealth Management team that manages $17.1 billion in assets for ultra-high net worth families and institutions. DeCuir manages client portfolios and develops wealth planning strategies with an emphasis on ESG investing.
Currently, DeCuir lives in Los Angeles, CA with his wife Jessica and daughter Josephine. In his personal time, you will find him supporting LSU athletics & teaching Californians how to peel crawfish.
---

Kristen Dufauchard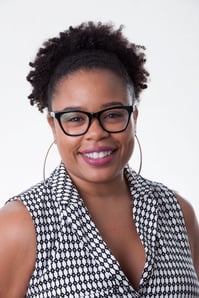 Kristen Dufauchard is a marketing and communications leader with over ten years of experience designing and delivering campaigns for colleges, universities, and international brands. She holds a Bachelor of Arts from LSU's Manship School of Mass Communication and earned a Master of Public Administration from Southern University.

Dufauchard currently serves as the Associate Director of Communications for the New York University (NYU) Division of Libraries. Her role is responsible for leading the global division's newly formed Department of Communications, which oversees a range of creative services and data analysis for campus sites in New York City, Shanghai, and Abu Dhabi. In her previous roles, she has refined NYU Wagner's storytelling strategy, launched Lone Star College's first international online enrollment campaign, and managed new website implementations for Lone Star College Online and Texas Southern University. In 2014, she started her first business to help organizations—including the State of Louisiana, the Miss USA Organization, and Edible Arrangements—better connect with digital audiences.

Originally from New Orleans, she is a member of Alpha Kappa Alpha Sorority, Inc. and enjoys traveling, running, cooking, and listening to podcasts.
---

Remington "Chad" Freeman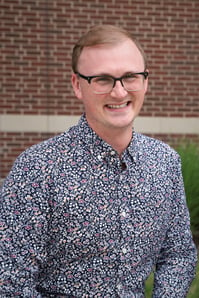 Remington "Chad" Freeman originally hails from Marietta, GA. He graduated from Louisiana State University in 2013 with a Master of Arts degree in higher education administration. While at LSU, he worked as a graduate assistant in The Office of Residential Life and in the Office of Multicultural Affairs and was a member of the LSU Circle of Omicron Delta Kappa. Before starting graduate school at LSU, Chad completed his undergraduate studies at Valdosta State University in 2011, earning a Bachelor of Arts degree in applied sociology & cultural anthropology, while minoring in women's & gender studies.

Since leaving Baton Rouge, Chad has lived in New York City while working at Hofstra University as the Assistant Director of Intercultural Engagement & Inclusion. He has also lived in Geneva, NY where he worked at Hobart & William Smith Colleges serving as the Associate Director for Student Activities. He has been involved in his local community, served on the City of Geneva's Human Rights Commission, and founded the Central New York chapter of the LSU Alumni Association. He currently lives in Cincinnati, OH, and serves as the Director of the LGBTQ Center at the University of Cincinnati. In his spare time, he enjoys spending time with his husband Ken, their cat Binx and their golden retriever Windsor. He also enjoys spending time with friends & family, playing in his local kickball league, watching LSU football, traveling, and exploring his newly adopted home of Cincinnati.
---

Chantelle George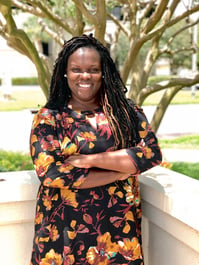 Chantelle George is a native of Lafayette Louisiana. She is currently the founder and lead consultant of Chantelle George Consulting. Chantelle brings more than 10 years of college access and success experience in the areas of higher education, K-12 college and career readiness, and nonprofit leadership. A champion for student choice and success, Chantelle began her professional career in higher education coaching and advising students through their journey to and through the college experience in Houston TX. After transitioning from higher education to a large charter network then to a non-profit, Chantelle relocated back to Louisiana to work in the college access and success space closing barriers for students of color between K-12 and higher education. Chantelle holds a B.S. degree from Louisiana State University and a Masters in Higher Education Leadership from the University of Houston. She will begin her PhD in higher education at Louisiana State University in the Fall of 2020.
To date, Chantelle has built and maintained more than 30 strategic partnerships between K-12 districts, institutions of higher education, and nonprofits to improve and close the gaps that exist for underserved students transitioning and persisting from high school to postsecondary education. Through her memberships with the National Association for College Admission Counseling (NACAC), the National College Attainment Network (NCAN), and the National Association of Student Personnel Administrators (NASPA), Chantelle is often invited to share best practices and strategies around improving access and success for students between K-12 and higher education. She also facilitates sessions and leads training workshops to better equip leadership teams with the necessary strategies and tools to set and reach their post-secondary goals.
Personally, Chantelle enjoys traveling, LSU and Saints football, and watching UFC fights with her brother. In her spare time, she attends hot yoga on the weekends and spends time with her two nieces and nephew. She currently resides in New Orleans, LA.
---

ARUN LAMMATA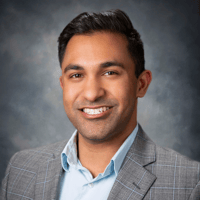 Arun Lammata graduated from LSU in 2013 with a Bachelor's Degree in Finance from the E.J. Ourso College of Business. Originally from Dallas, TX, Arun elected to attend LSU as a Golden Oaks academic scholarship recipient. While attending LSU, he worked on-campus as a studio director for Tiger TV, and he was also an active member of Greek life. Through Academic Programs Abroad, he studied at the University of Sydney in the spring of 2012. He finished his undergraduate studies as a student fund manager for the LSU Student Managed Investment Fund (SMIF), also known as the Tiger Fund.
Following graduation, Arun held financial analyst roles with Postlethwaite & Netterville in New Orleans, LA, and with Chicago Tribune Media Group in Chicago, IL. In 2018, he enrolled in the full-time MBA program at the Southern Methodist University (SMU) Cox School of Business. At SMU, he concentrated in Finance, Strategy & Real Estate, and he interned for a private equity firm in the summer of 2019. He served as Vice President of the SMU Cox Student Chapter of the Adam Smith Society during his graduate studies and he remains a member of the Dallas Professional Chapter. Arun currently lives in Dallas, TX, where he works as a Senior Consultant for CBIZ Valuation Group.
---
John Lierley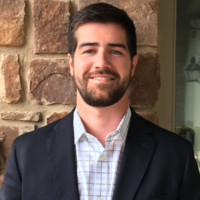 John Lierley graduated from LSU in 2013 with a BS in Marketing. He currently resides in Austin, Texas where he serves as a board member of the LSU Austin Alumni chapter, driving engagement with local young alumni. While at LSU, Lierley was an active member of the Kappa Alpha fraternity as well as a member of the National Society of Leadership and Success. He now works in the software industry for Verkada as a channel sales manager. In his personal time, you can find him watching any LSU sporting event with family and friends. Geaux Tigers!
---
COULTER MCMAHEN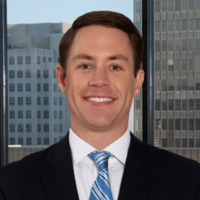 Coulter McMahen, a Shreveport native, received his bachelor's degree in finance and a minor in geology from LSU in 2013 and his law degree from LSU in 2017. Coulter joined the Kappa Sigma fraternity during his time at LSU, where he held several leadership positions. Currently, Coulter practices law in Baton Rouge at Taylor, Porter, Brooks & Phillips LLP, where he represents clients across a wide spectrum of industries including public utilities, education, healthcare, insurance, and financial institutions. Before entering private practice, Coulter clerked for the Honorable S. Maurice Hicks, Jr., Chief Judge, United States District Court for the Western District of Louisiana.
Coulter is actively involved in the Baton Rouge community. In particular, Coulter was previously chosen as a Capital City's Finest honoree, where he raised funds to help in the fight against Cystic Fibrosis. He also coaches baseball at The Miracle League, which provides children with disabilities or special needs the opportunity to be involved in a team sport. Lastly, Coulter is a member of the Legal Advisory Council as well as the Louisiana Association of Business and Industry Emerging Leaders Council (LABI). LABI represents Louisiana businesses intending to foster a climate for economic growth through active involvement in the political, legislative, judicial, and regulatory processes. In his spare time, Coulter enjoys playing golf, fishing, hunting, snow and water skiing, and most importantly, cheering on his beloved alma mater, the LSU Tigers.
---

Carlton Miller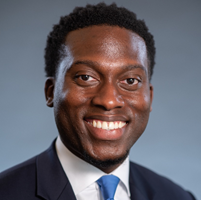 Born in Baton Rouge, Louisiana, Carlton J. Miller, Esq. graduated from Louisiana State University and A&M College in 2011 with a Bachelor of Arts in Political Science with a minor in Communications Studies. Carlton later obtained his Juris Doctorate from Southern University Law Center in 2014. He began his legal career by establishing the Miller Law Firm, defending the rights of adults and juveniles in criminal cases, and later staffing the Transportation Committee in the Louisiana House of Representatives.
Carlton later transitioned from the Louisiana House of Representatives to work as a policy advisor for Governor John Bel Edwards. While in the Governor's Office, Carlton advised Governor Edwards on transportation, corrections, and environmental issues. Most notably, he played an influential role in the passage of historic legislation aimed at removing Louisiana's label as "prison capital of the world" – the New York Times dubbed it "one of the most ambitious criminal justice reform packages in the country."
As a result of his success in Louisiana, Carlton and his wife relocated to Washington, D.C. where he joined FWD.us for three years and now works at Arnold Ventures where he supports policy changes necessary to end America's incarceration crisis.
---

Philip ollendike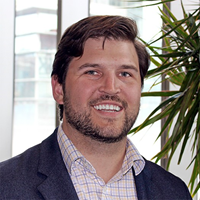 Philip Ollendike completed his Master of Business Administration from LSU in 2012 with specializations in Internal Audit and Consulting. Prior to attending LSU, Philip earned his Bachelor of Science in Finance from Louisiana Tech University with cum laude distinction. Formerly a Consulting Manager with Ernst & Young (EY), Ollendike recently joined Luna Entertainment as the General Manager of its California operations. Luna Entertainment ("Luna") is an aggressive and dynamic venture capital company with ownership interests in real estate, food and beverage, retail, entertainment, and gaming.


He currently lives in Palm Springs, California with his wife, Gaby (BA, English, 13'), and daughter Ivy. His favorite pastimes include hiking, waterfowl hunting, fishing, supporting LSU athletics, and making his hot sauce - Fire in the Holendike.
---

Katy Stuart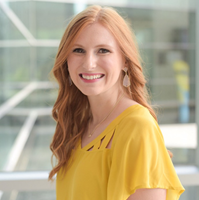 Katy Stuart graduated from Louisiana State University in 2015 with a Bachelor of Arts degree from the Manship School of Mass Communication. Stuart has spent the past five years in the Marketing and Advertising industry building and executing local and national campaigns for brands including Walk-On's, Frito-Lay and Goodyear. She currently works for The Marketing Arm and resides in Dallas, TX surrounded by Longhorns, Aggies and Cowboys - so as you can imagine, she flaunts purple and gold or black and gold any chance she gets.
---

TRUMAN VAN VECKHOVEN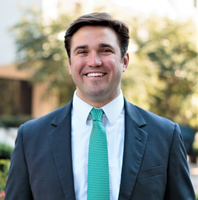 Truman VanVeckhoven earned his bachelor's degree from LSU in biological sciences in 2014. He is originally from Monroe, LA and is currently a financial advisor for Morgan Stanley in New Orleans, LA. Prior to LSU, he attended LSU-Eunice, where he participated on the baseball team and won the NJCAA National Championship. VanVeckhoven is a volunteer for Miracle League of New Orleans, and an active member of the River Region Chamber of Commerce, American Cancer Society, and Young Leadership Council NOLA.
---

adam west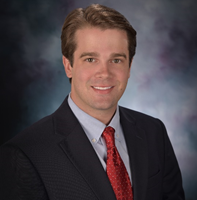 Adam West is a native of Shreveport, Louisiana where is currently lives with his wife, Katherine (BA, Elementary Education, 14'). Adam obtained his Bachelor of Sciences in biological science from LSU in 2013 and later obtained his MBA in Finance from LSU Shreveport with summa cum laude distinction. Currently, he works as a Vice President of Commercial and Private Banking at Progressive Bank where he is able to help clients be better suited for all financial goals.


Adam has greatly enjoyed his time working with the Young Alumni Advisory Council to expand the University's reach with young alumni and future alumni to increase engagement with our growing LSU family. When outside of the office, he enjoys golf, tennis, soccer, all water sports, and rooting for the Purple and Gold. He serves as the Treasurer on the board of directors for the Junior Achievement of North Louisiana and works with Progressive Bank to support the United Way in Northwest Louisiana. Adam and Katherine are expecting their first child in November 2021 which will begin the lifelong recruitment for another Tiger in the family!
---
ROBEN WEST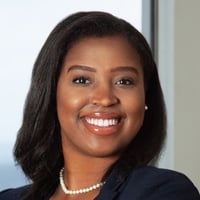 Roben West was raised in New Orleans and 2012 graduate of LSU where she was an active member of Delta Sigma Theta Sorority, Incorporated, and heavily involved in the Student Activities Board and the Homecoming Committee. Roben credits her time at LSU as laying the foundation for her success today. She is a licensed attorney in both Texas and Georgia. She is currently practicing in Atlanta at Carlton Fields, where she focuses on property and casualty insurance law and general business litigation, advising clients on a variety of coverage issues arising under both first-party and third-party policies. Her business litigation practice includes counseling clients on various business issues such as contract disputes and other business torts.
Prior to joining Carlton Fields, Roben was a law clerk to the Honorable Charles R. Wilson of the U.S. Court of Appeals for the Eleventh Circuit, traveling across the south to advise the Judge on a multitude of issues. In 2016, Roben graduated as the salutatorian of her class at Thurgood Marshall School of Law in Houston, TX all while juggling her many roles, which included her serving as the SBA secretary, the Business Editor of the Law Review, President of the Student Ambassadors, and a Student Teaching Assistant for Legal Writing. She also published a law review article entitled "Judge Blows the Whistle on The Compensation Cap: How the NCAA's False Claim of Amateurisms Is Beginning to Crumble" due to her love of sports. When not at work, you can find Roben on the Peloton leaderboard (@itsrockinroben), spending time with family and friends, and of course, catching an LSU or Saints football game!
---
Jourdan Williams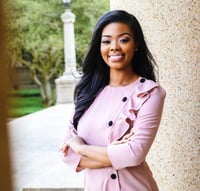 Jourdan Williams is a New York-licensed attorney and currently serves as Assistant Media Counsel at NASCAR Media Ventures where she advises the NASCAR and its affiliates on legal aspects of entertainment and productions services, marketing, and digital media. Prior to joining NASCAR, Jourdan began her legal career at the American Civil Liberties Union (ACLU) National Office in New York, NY, where she served as Assistant Corporate Counsel, handling the organization's in-house media and intellectual property practice.

A native of Shreveport, LA, Jourdan is a 2014 graduate of LSU's Manship School of Mass Communication. As an undergraduate student, she served as Vice President of Student Activities Board and was a member of the Association of Black Communicators. In 2018, Jourdan earned a Juris Doctor degree from Southern University Law Center in Baton Rouge, Louisiana. There, she published a law review article, " Separate but Unequal: The Resegregation of Louisiana Public Schools through the School-to-Prison Pipeline " in SULC's Journal of Race, Gender, and Poverty . Subsequently, she served as Editor-in-Chief of the Journal.
Jourdan resides in Charlotte, NC and is a member of the LSU Young Alumni Advisory Council, American Bar Association, Association of Corporate Counsel, Corporate Counsel Women of Color, Women in Sports and Events (WISE), and Black Entertainment and Sports Lawyers Association.
---

THEODORE "THEO" WILLIAMS III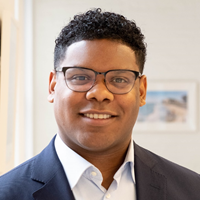 Theo Williams holds a Bachelor of Arts in English Literature from Louisiana State University and an MBA with a concentration in Finance from Rice University. Williams is an alternative investments professional. In his current capacity at Cadre - a top real estate fintech company - he focuses on capital raising and relationship management with individual investors and family offices across the world, helping grow their direct commercial real estate investment exposure. He previously worked at Nuveen, developing and managing alternative investment products for institutional investors globally, with a focus on farmland investments, timberland investments, and agribusiness private equity. He began his career at the LSU Tiger Athletic Foundation - raising capital for the expansion of Tiger Stadium; the construction of LSU Tennis Complex, Gymnastics Training Facility, and a host of other capital projects; and scholarships, generally. He lives in New York City with his wife, Jennifer (BS, Chemistry, '10).


---

john woodard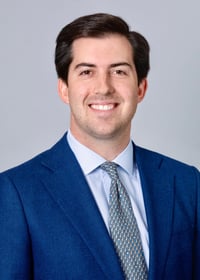 John Woodard serves as Development Manager of Stirling Properties' Development Division, working dually from the company's New Orleans and Covington offices. John is responsible for managing and assisting with all phases of Stiring Properties' development and redevelopment processes, working in multiple capacities to support projects from the pre-development phase through stabilization. His duties include project analysis and due diligence, leasing and construction coordination, new business development, and government relations.
John is a graduate of the A.B. Freeman School of Business at Tulane University with an MBA in Finance and Real Estate. Prior to Tulane, he worked as an aide to Congressman Steve Scalise in Washington D.C., and was later appointed by the President to serve as White House Liason and Special Advisor at the U.S. Small Business Administration.
A Covington native, John graduated with a B.S. in Finance from LSU, where he also served as LSU Student Body President. He is a member of the Urban Land Institute (ULI) Louisiana, New Orleans Young Leadership Council, National WWII Museum Young Benefactors, LSU Young Alumni Council, LSU Greek Life Alumni Advisory Board, and Star and Crescent Foundation of Louisiana.
---

Jack Zeringue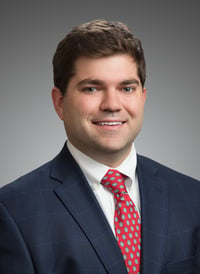 Jack Zeringue is an associate in the Dallas office of Sidley Austin LLP. A member of the firm's corporate Mergers and Acquisitions practice, he advises public and private companies on complex corporate and transactional matters, focusing on mergers, acquisitions and dispositions.
Originally from the New Orleans area, Jack earned his B.A. in Finance from LSU's E.J. Ourso College of Business in 2014. During his undergraduate career, Jack was very involved in LSU student-life, including serving as an Associate Justice on the Student Government's judiciary board and President of his fraternity, while maintaining membership in other student organizations. Subsequently, he earned his J.D. and D.C.L., both cum laude, from LSU's Paul M. Hebert Law Center in 2017. Again, he stayed active in student life, serving as the Online Editor for the Louisiana Law Review, the Executive Producer and Host of The Legal Ease (a podcast aimed at apprising legal students and professionals of relevant legal topics) and the Executive Director of Programming for the Student Bar Association, while again maintaining membership in other student organizations.
Jack currently lives in Dallas, Texas with his wife, Amy (B.A. '13 / M.S. '14), and their daughter. He serves as a Member-At-Large on the Young Professional's Council for Dallas Court Appointed Special Advocates ("CASA"), a group of volunteers who serve as an outreach, volunteer and fundraising arm for Dallas CASA. He was recently selected to participate in the 25th annual Leadership Class for the Dallas Association of Young Lawyers, a group of young lawyers wanting to make a difference in their community and the bar association. In his free time, you can find Jack hosting a crawfish boil, on the golf course or watching an LSU game.