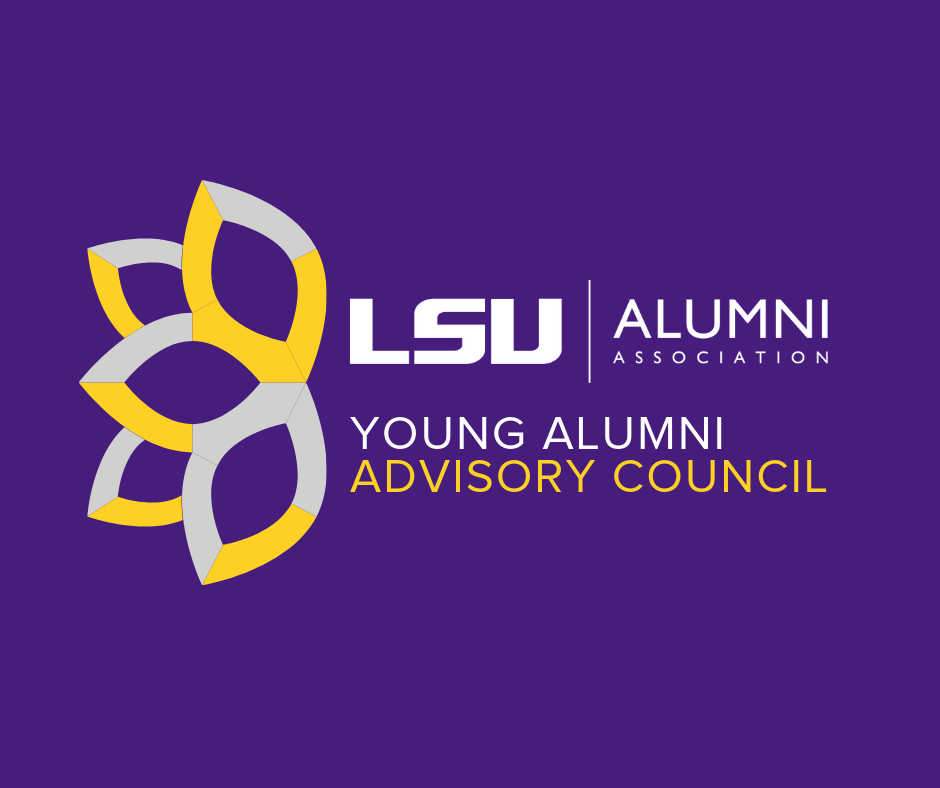 The LSU Alumni Association has selected 13 young LSU alumni to serve on the first Young Alumni Advisory Council. We have established this council in order to improve engagement with this unique group and to help guide our future initiatives as a result of our recently launched strategic plan.

The Council will serve as a streamlined focus group and provide key insight and feedback on engagement, development, and fundraising. Members will connect back with their alma mater and network with fellow alumni while also working to better support young and future alumni to build increased and enhanced connection to each other and to the University. The Council's goal will be to incite ideas and initiatives that help the association best serve and provide value to this demographic.

The council will meet four times a year and will help to host our inaugural Young Alumni Tailgate before the LSU vs. Auburn game on October 26. More details on this event will be released soon.

The members represent many cities both in Louisiana and across the United States as well as a wide range of businesses, in order to best represent the LSU young alumni population. We are excited and encouraged to welcome this diverse and accomplished group who have committed to helping advance the mission of LSU Alumni Association and support LSU. Read below to learn more about each Young Alumni Advisory Council member.
Read More