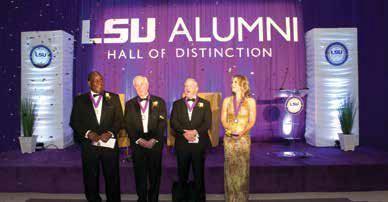 Hall of Distinction
The LSU Alumni Association Hall of Distinction recognizes alumni who have distinguished themselves and LSU through their careers, their personal and civic accomplishments, their volunteer activities, and their loyalty to their alma mater.
Click here to view the Hall of Distinction Inductees.
Stay tuned for more information on Hall of Distinction 2021.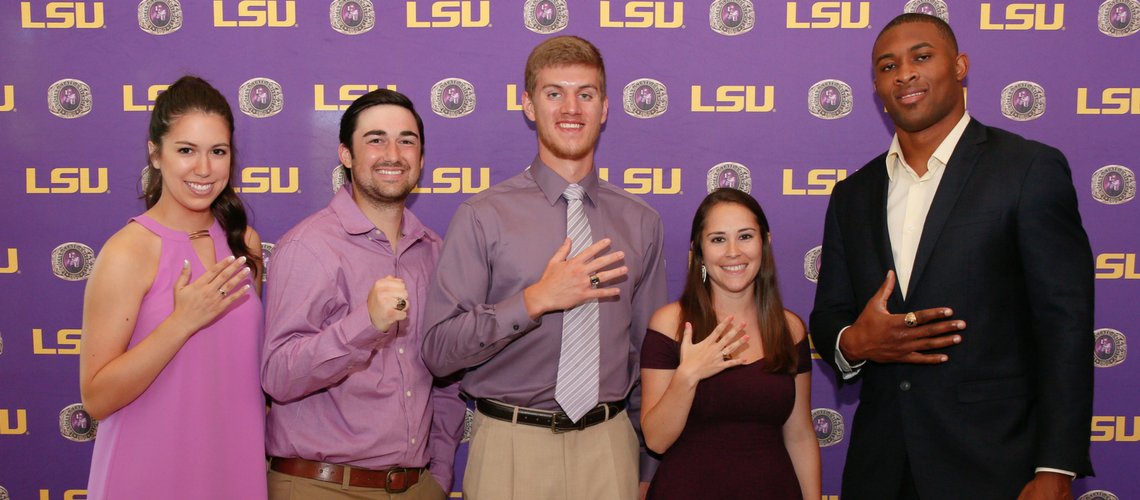 LSU RING CEREMONY
Twice a year, in the fall and spring semesters, hundreds of soon-to-be LSU alumni receive their LSU Rings, symbols of a successful college career and a cherished common link with Tigers worldwide. Prior to the ceremony, the rings spend the night in Mike the Tiger's habitat, a tradition started in the fall of 2012. The Ring Ceremony is sponsored by the LSU Alumni Association in partnership with the offices of Student Life & Enrollment and Finance & Administrative Services.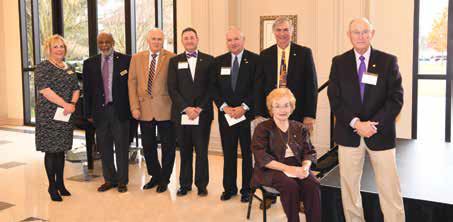 Past President/Chairs Luncheon and Annual Meeting
Past leaders of the LSU Alumni Association are recognized each year at the Annual Meeting. Seventy-four LSU alumni have been in the National LSU Alumni Association's top leadership role since 1899.
Click here to view our past Presidents & Chairs.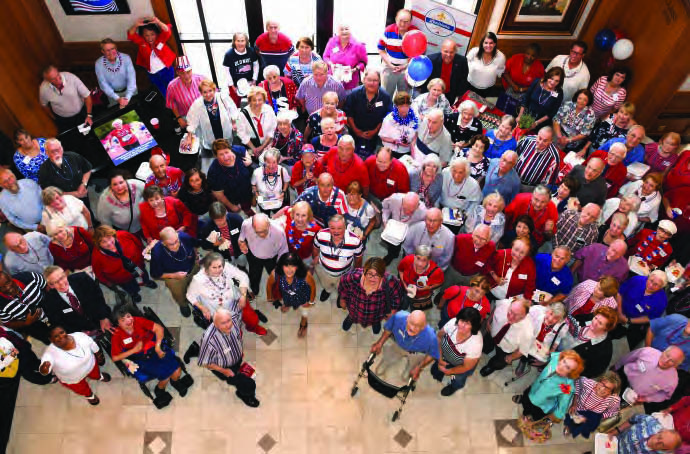 Retired Faculty/Staff Events
University retirees are recognized twice each year by the LSU Alumni Association.
The Independence Day Celebration includes a sing-along of patriotic songs and the awarding of dozens of door prizes. Dinner, served by Association staffers, consists of traditional 4th of July cuisine – barbecue chicken, potato salad, baked beans, and strawberry shortcake.
In December retired kick off the holiday season at the Christmas Celebration, which includes dinner, door prizes, Christmas caroling, and a visit from Jolly Old Saint Nick. In the spirit of the season, those attending donate thousands of dollars to benefit the Greater Baton Rouge Food Bank.
AARP Louisiana sponsors the events.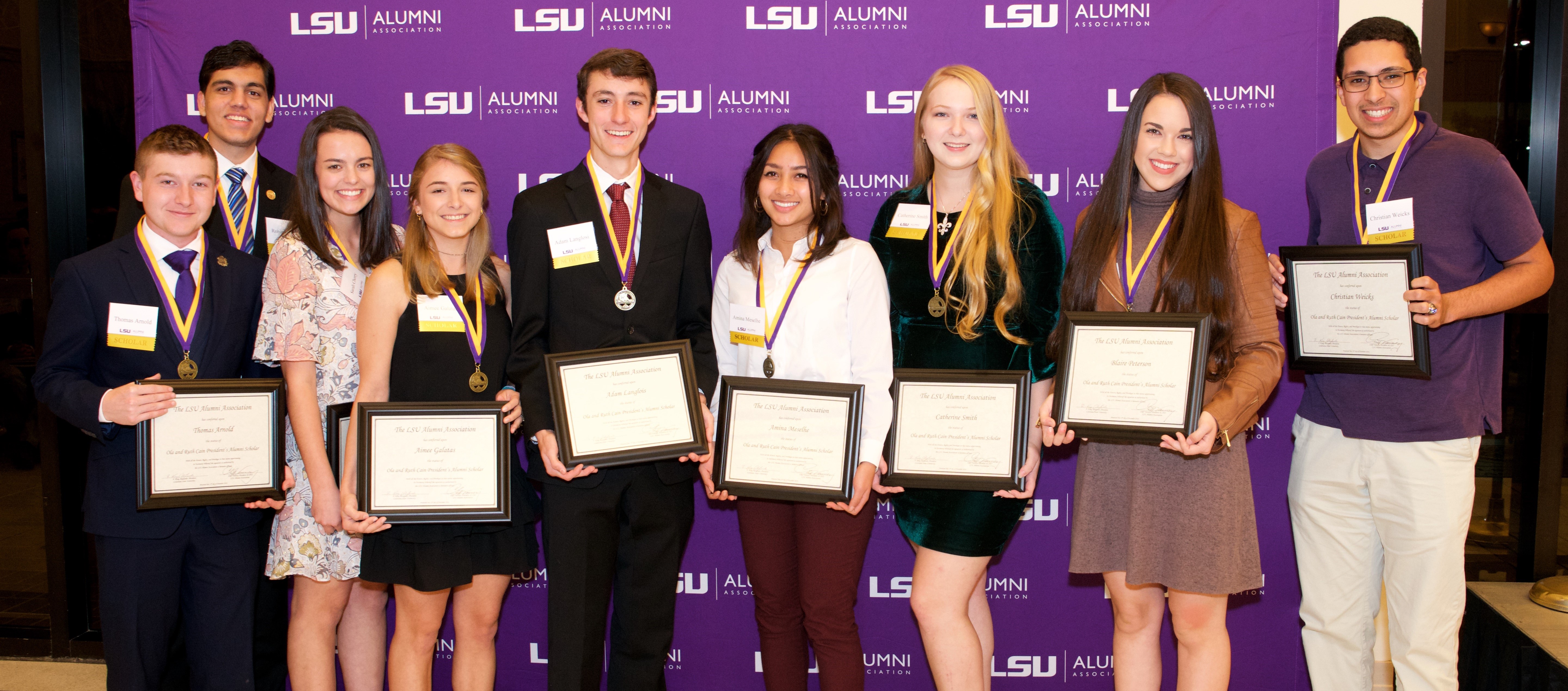 Scholar's Banquet
LSU's top scholars – Chancellor's Alumni Scholars, Flagship Scholars, and Global Leaders – and the donors who funded their scholarship awards are recognized at the annual Scholars Banquet.
Let's Be Social